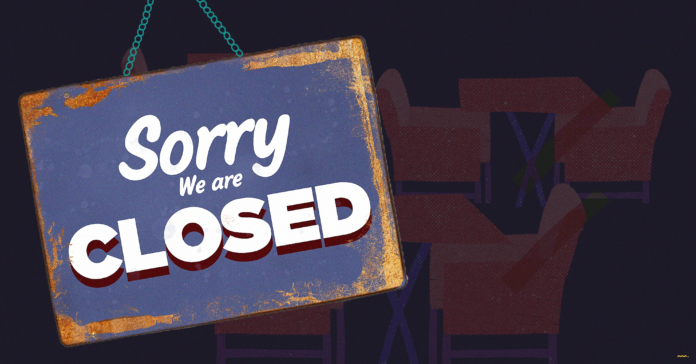 More than a million Texans have filed for unemployment in the last four weeks. Nationwide, jobless claims total approximately 22 million, surpassing the record set during the 2009 recession.
About 13.5 percent of the workforce is jobless. As the numbers continue to rise with each passing week, economists are predicting we could pass the 20 percent number set during the Great Depression.
In Texas, as in other states, there are ongoing difficulties keeping up with the overwhelming number of claims. On Monday, there were 2.3 million calls placed to the Texas Workforce Commission. Two million of those callers got a busy signal.
There have been reports that the hundreds of new employees TWC was supposed to be bringing on board have not yet been hired.
Reform Austin checked back in with Robert Davis, who we talked with a week ago. Despite now having made more than 2,500 calls to the TWC, he has still not been able to get through to a human to complete his application.
"I may be back on the job before I ever see any benefits," said Davis. "They say they have brought in more employees to help, but it doesn't seem to make a difference. I don't believe the numbers that are in the news. They don't reflect how many people are actually out of work because there are a lot of us who haven't been able to file."
While acknowledging the frustration, TWC maintains help is on the way to those still waiting for it. Agency spokesman James Bernsen told Reform Austin how soon the call volumes can be brought down depends on a variety of factors, including how long the stay-at-home orders continue.
"We're at just under 1.3 million claims in the last month, which is equivalent to almost two years of ordinary claims in that time period," wrote Bernsen in an emailed response. "We've bolstered our website from 5 servers to 20 and added a virtual chatbot on our website, all of which allows for greater capacity on the Internet, which in turn pulls pressure off the telecenters."
Bernsen said people who have been delayed in getting through will still get all the benefits they deserve, as these benefits are tied to their date of unemployment, not the date at which they file the claim. The benefits will be backdated.
The grim new numbers come as more companies announce layoffs and pressure grows to reopen the economy.
Just yesterday, oil and gas companies announced more than 6,000 layoffs. Baker Hughes, Halliburton and Weatherford International are all affected.
President Donald Trump wants to restart the economy, possibly by May 1. Details of Gov. Greg Abbott's Texas-specific reopening plan are due to be announced Friday. The governor will not be reopening everything all at the same time, Reform Austin reported earlier this week.
What you need to know if you are out of work
If you are newly unemployed, it is important that you apply for benefits as soon as possible so you can receive aid as soon as possible.
The $2 trillion federal stimulus bill includes an additional $600 a week in unemployment benefits for four months and aid for freelancers and others who are not usually eligible for unemployment assistance. In addition, there is financial help available for the self-employed.
If your last job was for a temporary agency or staff leasing company, you may still qualify, but there are additional requirements.
How to apply
Apply for benefits in one of two ways:
Apply online at Unemployment Benefit Services by selecting "Apply for Benefits." Information about applying online is available in the "Applying for Unemployment Benefits Tutorial."
Call the Tele-Center at 800-939-6631 and speak to a customer service representative.
Information you will need to apply
Your last employer's business name, address and phone number
The first and last dates (month, day and year) you worked for your last employer. If you worked for your last employer on more than one occasion, provide the most recent employment dates.
Number of hours worked and pay rate if you worked the week you apply for benefits (Sunday through Saturday)
Information about the normal wage for the job you are seeking
Alien Registration Number (if you are not a U.S. citizen)