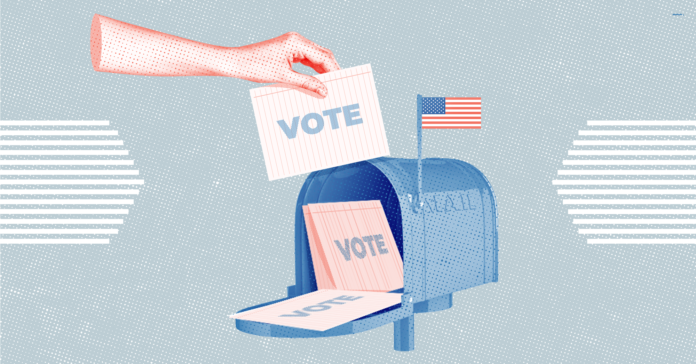 Texas State District Court Judge Tim Sulak on Wednesday said he would grant a temporary injunction allowing for the expansion of voting by mail for the upcoming Texas elections.
The state is expected to appeal the decision.
The judge's decision comes in a case brought by the Texas Democratic Party to expand the definition of those eligible to vote by mail to include anyone who fears they will catch coronavirus if they vote in person. 
"Today is a victory for all Texans. The right to vote is central to our democracy," wrote TDP Chair Gilberto Hinojosa in a statement. 
"As public health officials began speaking to the severity of the coronavirus pandemic, the Texas Democratic Party knew voting by mail would have to reduce the demand for in-person voting. In Wisconsin, we saw the debacle that ensues when voters are prevented from mailing their ballots during a pandemic. Voters should not have to choose between their lives or their right to vote."
Current law allows ballots by mail only for people who are 65 years or older, have a disability or illness, will be out of the county during the election, or are confined in jail.
Sulak explained his reasons for siding with the request to expand vote by mail.
"The voters who are bringing this action, the potential voters, and the party and the intervenors are faced with that choice of, 'do I go vote in person with all the risks, which include among other things death or prosecution? Or do I risk it and hope that it comes out okay,'" he said.
Attorneys for the state argued that the coronavirus situation is changing daily and there is no way to know what we will be dealing with come July, when Texas has its next round of elections.
Texas Democratic Party Legislative Director Glen Maxey said that's like waiting until a hurricane hits the coast before deciding to evacuate.
"You can't wait until July 14, and then make decisions that we need to do mail balloting because if a county now has to print 50,000 mail ballots, they don't have time to do that," said Maxey in his testimony to the judge.
Wednesday's court hearing was for one of two lawsuits TDP has filed regarding voting by mail. The other case is pending in federal court. The federal case was filed as insurance in case action in the state court was delayed or contrary to the goal of expanding options for voters.