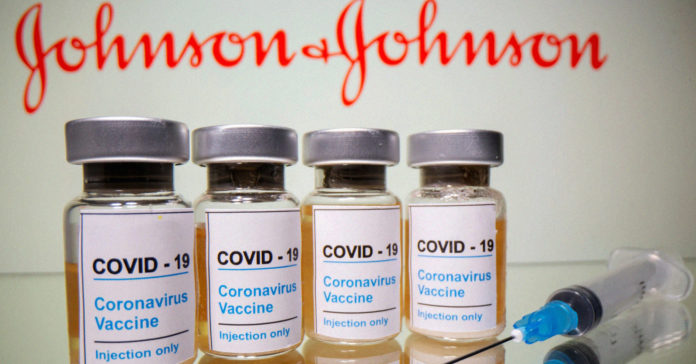 This is a developing story
Recent reports of rare instances of blood clots have pushed the FDA to stop the use of the Johnson & Johnson COVID-19 vaccine. State health officials in Texas directed vaccination sites across the state to pause distribution of the J&J vaccine.
As of now, there have been six reports of blood clotting among 6.8 million doses administered in the United States, but the particular blood clotting disorder that the vaccine recipients presented, known as cerebral venous sinus thrombosis, is extremely rare.
The individuals who presented the disorder were all women, between the ages of 18 and 48, and their cases developed around 2 weeks after they received the inoculation. Out of the six women, one is in critical condition, while another one died. Government experts expressed concern that it was caused by an immune system response triggered by the vaccine.
The U.S. Centers for Disease Control and Prevention and the U.S. Food and Drug Administration are set to review the cases this week.
Meanwhile, Johnson & Johnson released the following statement, "We are aware that thromboembolic events including those with thrombocytopenia have been reported with Covid-19 vaccines. At present, no clear causal relationship has been established between these rare events and the Janssen Covid-19 vaccine."
Health experts say the blood clots related to the J&J Vaccine are similar to those connected with the Oxford-AstraZeneca vaccine. European health authorities have already cleared the vaccine and it has continued to be administered in Europe and several countries around the world, including Mexico, however Australia has said they won't purchase the J&J vaccine and have already restricted the AstraZeneca recommended they do not administer it to those under 50.