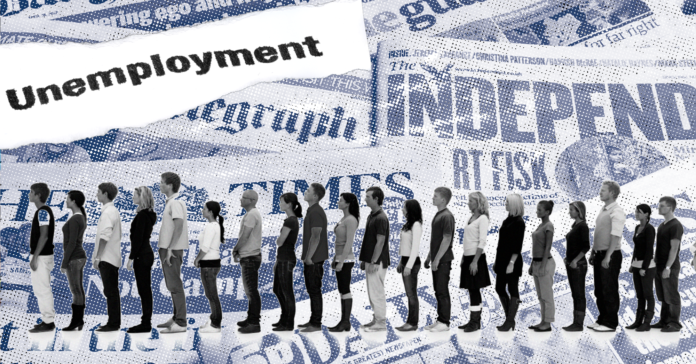 More than a quarter million Texans filed for unemployment last week, bringing the total number of claims since the pandemic hit to more than 1.5 million. The number of weekly claims was down about 10% from the week before, but due to ongoing difficulties accessing the system, the new report is still not believed to be an accurate depiction of how many people are out of work in Texas.
Nationwide, approximately 30 million people are unemployed. As more employers cut back, there are predictions that the unemployment rate for this month could reach 20%, the highest rate since the Great Depression.
The new snapshot comes as Gov. Greg Abbott's statewide stay-home order is expiring and some businesses are being allowed to reopen at reduced capacity and with strict adherence to social distancing and other health and safety requirements.
Several labor groups have said it is too early to force people back to work. They say employees shouldn't have to choose between a paycheck or exposure to coronavirus.
In a letter to the Texas Workforce Commission, the Center for Public Policy Priorities, the Texas AFL-CIO, United Ways of Texas, and others asked for clarification of the rules that allow the TWC to halt unemployment benefits for anyone who refuses to accept their former job or other similar work because they fear workplace conditions are not safe for their health.
"Workers should not have to choose between their livelihoods and their physical safety in a workplace," said Rick Levy, president of the Texas AFL-CIO. "Unfortunately, current law offers no real choice at all: Get to work without regard to safety or lose your job. Without enforceable safety standards and adjustments to Unemployment Insurance rules, the choice will not just be one-sided, but will have consequences for all Texans.''
TWC spokesperson Cisco Gamez said the agency recognizes that these are extraordinary situations. He says there will be circumstances in which people will be able to turn down work and still be eligible for unemployment benefits.
"We are not automatically going to cut people's benefits off if they are not returning to work," said Gamez. "We understand this is a unique situation and our standard unemployment insurance policy may not apply for the people returning to work. Some will be in situations where they cannot return to work."
Although every case will be considered individually, the TWC Thursday issued updated guidelines under which someone might be able to refuse going back to work and not lose their unemployment benefits. Those situations include being 65 or older, living with someone who is 65 or older, being quarantined, having coronavirus or lacking child care.
Workers who are returning to full-time jobs are asked to stop requesting payment of unemployment benefits once they are back on the job. If returning to part-time employment, they need to report how much they have been paid every week.
Reform Austin has been following Robert Davis and his journey since being furloughed at the beginning of April. He has now received his first benefit payment, including the extra $600 per week from the COVID-19 federal stimulus bill. It comes just as he is being called back to work in a week. Others still report that they have been unable to get through to the TWC.
What you need to know if you are out of work
If you are newly unemployed, it is important that you apply for benefits as soon as possible because eligibility begins the week you apply. You will not be paid benefits for weeks before you apply.
The $2 trillion federal stimulus bill includes an additional $600 a week in unemployment benefits for four months and aid for freelancers and others who do not usually qualify for unemployment assistance. In addition, there is financial help available for the self-employed.
If your last job was for a temporary agency or staff leasing company, you may still qualify, but there are additional requirements.
How to apply
Apply for benefits in one of two ways:
Apply online at Unemployment Benefit Services by selecting "Apply for Benefits." Information about applying online is available in the Applying for Unemployment Benefits Tutorial.
Call a Tele-Center at 800-939-6631 and speak to a customer service representative.
Information you will need to apply
Your last employer's business name, address and phone number.
The first and last dates (month, day and year) you worked for your last employer. If you worked for your last employer on more than one occasion, provide the most recent employment dates.
Number of hours worked and pay rate if you worked the week you apply for benefits (Sunday through Saturday).
Information about the normal wage for the job you are seeking.
Alien Registration number (if not a U.S. citizen).