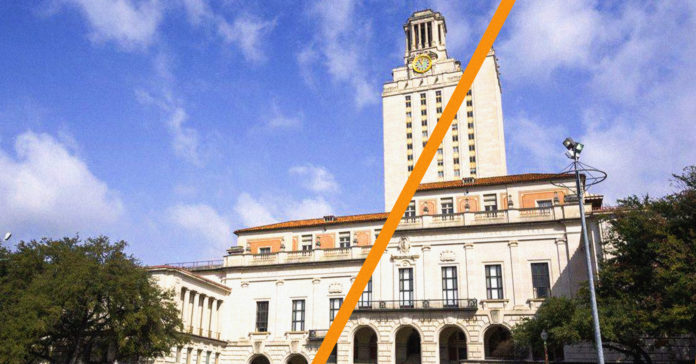 In the week leading up to classes resuming at the University of Texas at Austin, students and teachers have been pleading for the University of Texas System Board of Regents to reconsider its plans for reopening and holding in-person classes. Classes are scheduled to start Wednesday.
Last Thursday during a meeting of the University of Texas System Board of Regents on Thursday over a dozen staffers, students and faculty members stressed their concerns for the fall with online and on-campus courses.
Thirteen speakers testified that the demands of the petition from the Texas State Employees Union should be met in regards to the health and safety of employees and university workers, the Austin American-Statesman reported. One UT graduate student and teaching assistant said the university has "failed during the pandemic to adequately respond to concerns about health and safety for graduate students' and workers'." 
The Texas State Employees Union believes returning to in-person classes is a hazard to teachers, staff and students. A petition from the group calls for in-person classes with over 10 people to be changed to remote learning, and to issue iPads or laptops and Wi-Fi hot spots for any student, staffer, or faculty member without the technology needed to continue their work remotely. 
The petition also includes reducing class sizes, hiring additional TAs and instructors to preserve the quality of education during the pandemic, immediately issuing hazard pay of $500 a month for every essential worker and providing free health care from each campus's respective health care provider for anybody affiliated with a school within the University of Texas system.
The Texas State Employees Union also wants to see tuition lowered by 10% even though schools say distance learning is more expensive than in-person teaching. Some have applied additional fees for distance learning.
Tuition costs during the pandemic are raising concerns as many families are struggling economically. 
As of now, UT System Chancellor James B. Milliken says UT Austin is doing what is best. The Austin American-Statesman reported, Board of Regents Chairman Kevin P. Eltife referred to the penalties that will be taken seriously should reckless behavior on campus take place.
UT-Austin has predicted that 75% of class seats will be learning online this fall. That leaves 5% fully in person and 20% of seats will be offered through hybrid courses which will mix online and in-person elements, a campus and community news release stated in early August.
As for faculty, over 60% of UT faculty members will teach online only this semester.
About 4,500 undergraduate students out of a capacity of 7,300 were predicted to be living on campus, according to UT News.
The Texas State Employees Union is also demanding health and safety action at several other universities in Texas.