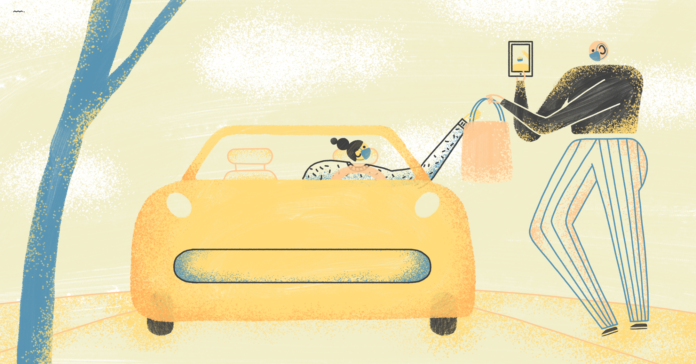 Our culture has likely been changed forever because of the restrictions the pandemic has brought.
Social distancing means being cautious in a new way. Working from home means trying not to burn out from over-working on a new clock and work structure. Homeschooling has meant juggling responsibilities.
But what will stay with us after the pandemic? What has influenced us in better ways, and what has worked that simply may not go anywhere?
Technology
Along with using technology and digital communication platforms for work, individuals of all ages and families have found comfort by using video conferencing tools for socializing during the pandemic.
Digital video and phone conferencing tools such as Zoom have taken a shift from being a business tool to a tool for connectivity.
The pandemic has brought new users to Zoom, Google Meet, FaceTime and others. Events have included board meetings, classrooms, book stores holding virtual book readings, virtual health roundtables and fitness classes.
Zoom is "officially a verb at this point," said Zoom Chief Marketing Officer Janine Pelosi in PR Week Tuesday.
Since December, Zoom went from 10 million daily meeting participants to 300 million four months later amid the coronavirus pandemic, PR Week also reported.
Curbside
Ordering food to-go has not only helped the restaurant industry keep kitchens open during the pandemic, but it has also helped families. When going to the grocery store is a hazard, ordering meals to-go or to be delivered has created a thing to look forward to. The convenience of the curbside pickup formula could be something more restaurants plan to keep around for the future.
Retailers also may continue to offer curbside pickup for their merchandise.
Retailers' at-store pickups between April 1 and 20 surged 208% over a year ago, CNBC reported.
Even minor league baseball stadiums are offering concession food to go.
Working From Home
Before the pandemic, working remotely was what you did when you were feeling under the weather or were traveling for business, but the pandemic has changed the working from home model. Working away from offices has shown that being distant from your employees or coworkers doesn't mean less productivity, in fact, it can mean more and more growth for a company. Office culture may see a shift to being more lenient when it comes to working from home as an effective option after seeing how the past few months have panned out.
The new remote workforce has worked out successfully for many companies. Twitter is offering a work from home forever option, Forbes reported. Google and Facebook will permit their workforce to work from home through the end of 2020.
Could remote working become a part of the new normal now and post-pandemic? New skill sets will be added to the résumé it seems, such as the ability to work remotely efficiently, experience working on multiple digital platforms, and the ability to self-motivate and manage a workload with ease. All are valuable assets for a future work-life balance.
"Organizational culture is one of the most important differentiators companies possess — and it's doing hard work since the pandemic," Forbes contributor Tracy Brewer wrote. Brewer is a sociologist and book author focused on work life.
Fun
There may be a boost to outdoor activity post-COVID-19 as people itch to get outside. And people might take on new ways to work out for the long term, which may inspire a boom in virtual fitness classes post COVID-19.
Although many arts and performance centers have canceled performances through 2020, people might continue to watch live streamed events and concerts post-pandemic.
When it is all said and done, people might communicate more often with each other. They might try harder to connect with those who mean the most to them, and in a new normal, that wouldn't be a bad thing at all.