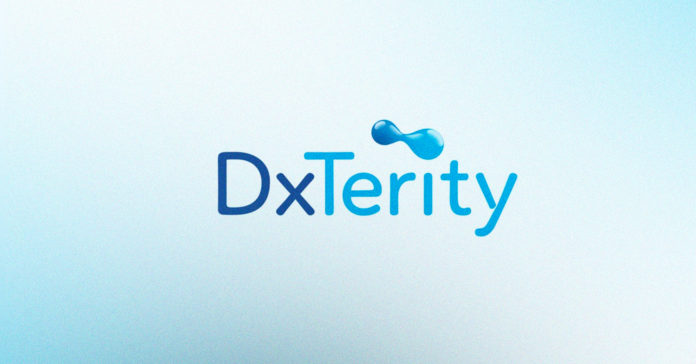 You can now order a COVID-19 saliva test to your door. In early January DxTerity Diagnostics  announced that the DxTerity's at-home test has received authorization from the Food and Drug Administration and here's details about the kits.
The self-administered saliva kits are available for use for those with and without symptoms of COVID-19.
The kits are available in single packs and 10-pack kits on Amazon. According to a release DxTerity's test is the first at-home saliva test to receive Emergency Use Authorization (EUA) by the FDA for symptomatic and asymptomatic testing. 
"We have demonstrated the reliability and quality of our COVID-19 testing solution with big business and now we want to expand access to customers at home and small businesses," says Bob Terbrueggen, Ph.D., Founder and CEO of DxTerity.
"Amazon is the perfect partner for expanding access to millions of U.S. customers," Terbrueggen added.
According to the test description, only a small amount of saliva sample is needed, and the test detects the presence of viral genetic material but will not confirm immunity or detect antibodies.
Single test kits are available for $110 and 10-pack kits are available for $1000 on Amazon. 
Test results are to be mailed the product description on Amazon explains, "samples must be registered into the portal at my.dxterity.com and returned to a FedEx collection location on the same day as collection, before the last express pick-up. Samples may not be collected on Sunday in most locations."
The results available within 24 to 72 hours of sample receipt at the laboratory according to the test description.
The test must be mailed the day it was collected. Samples must be registered into the portal at my.dxterity.com and returned to a FedEx collection location that same day, according to the product description.
There are other tests available (nasal swab and saliva tests)  that can be shipped right to your  door, but they come with some restrictions and other considerations. Here is more information on the options available at this time for home-tested kits.