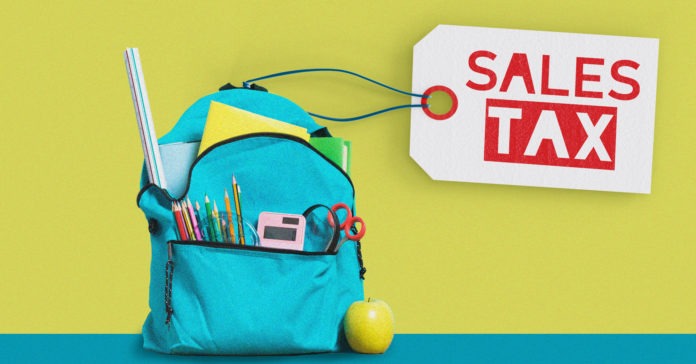 In previous years, Texas' annual tax-free weekend was great for school shopping.
This Friday-Sunday, as the sales tax holiday is in effect, Texas Comptroller Glenn Hegar is urging Texans to practice social distancing while supporting Texas businesses.
The sales tax exemption applies to qualifying items such as most clothing, school supplies, backpacks, fabric face masks and footwear (sold for less than $100). The full list of qualifying items is here. 
Although the law exempts sales tax on qualified items priced below $100, shoppers can save about $8 on every $100 they spend this weekend.
Take note that this doesn't include all clothing and footwear items. The law excludes footwear that is designed for athletic activity, special clothing or items used for protective use (such as industrial or medical-grade masks). But you can still purchase cloth and disposable fabric face masks since they meet the definition of what qualifies as an article of clothing during the sales tax holiday.
"Online shopping is covered, so I encourage all Texans to shop online or practice social distancing when making in-store purchases," Hegar said. "We want folks to stay safe while saving money." 
Will your online purchases be tax-free? Here are the rules. 
the item has to be both delivered to, and paid for by, the customer during the exemption period; or
the customer orders and pays for the item, and the seller accepts the order during the exemption period for immediate shipment, even if delivery is made after the exemption period ends.
Will Texans shop this weekend? Maybe. In July, Hegar said, state sales tax collections were better than expected and even increased despite the high unemployment due to the coronavirus pandemic.