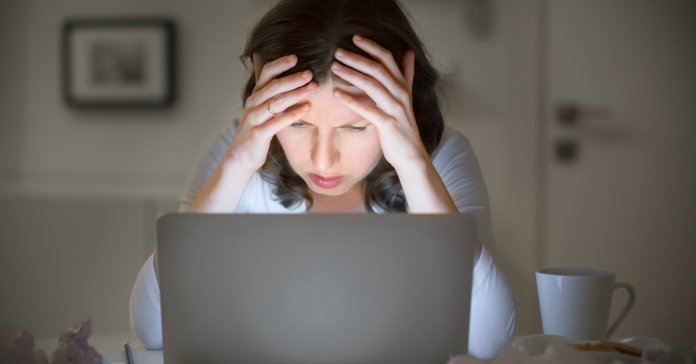 Often your health care benefits stem from your income. What does that look like when you are unemployed because of the pandemic?
Before the pandemic, Texas had the highest uninsured rate nationwide, and losing health insurance and a job at the same time puts many Texans in a risky position without a safety net in the middle of a global health crisis. The state's health insurance coverage issues have been heightened throughout the pandemic.
Without employer benefits, here is a look at what the options are and how people can protect themselves.
Health coverage options
"Texans who didn't have insurance before the pandemic began are terrified about what they would do if they become infected with COVID-19," said Rep.Gina Calanni (D-Katy) on Friday.
A statement on Thursday from Texas Health and Human Services read, "Eligible Texans can apply for various programs at YourTexasBenefits.com. This includes Medicaid, Medicaid for Pregnant Women and Healthy Texas Women."
When it comes to options after a job loss, the expense for health care is a concern for many individuals trying to stay afloat.
"You can buy a plan on Healthcare.gov or directly from an insurance company or HMO if you qualify for a special enrollment period. Losing your job is one of the ways to qualify for a special enrollment period. This period only lasts for 60 days after you lose your plan," the Texas Department of Insurance website states.
After losing your job, you may be able to keep your previous plan. Ben Gonzalez, a spokesperson for TDI, said on Friday in an email that "Texas law requires some group plans to let you keep your plan for another six months after COBRA coverage ends. This is called state continuation."
However, if you do continue the plan you had at your old job, you will have to pay the entire premium, therefore it may be best to ask your former employer about options and costs.
Medicaid and the Children's Health Insurance Program have programs specifically for pregnant women. And those who lost family coverage can also look into covering their children through Medicaid and CHIP.
Another option is to see if you can join your spouse's health care plan. Also, for those under 26, you could try to get on your parent's health plan during this dire time.
After a job loss, you may qualify for Blue Cross Blue Shield Texas' Special Enrollment Period.
"Protecting the health and safety of the people in the 254 counties in Texas where we operate takes a collective effort," Dr. Dan McCoy, president of BCBSTX said. "We are working with providers, community partners, employers, elected officials and others to help Texans get through this public health crisis."
Dallas internal medicine physician and Texas Medical Association Board Trustee Dr. Sue Scher Bornstein described actions insurers have been asked to take.
"Health insurance companies operating in Texas have been asked by the governor and the Texas Department of Insurance to respond to the pandemic by putting in place new rules that help ease the burden of COVID-19. Testing for COVID and necessary equipment and supplies are covered. Also, insurers have been asked to authorize payment to pharmacies for up to a 90 supply of prescription drugs," Dr. Bornstein said Friday.
"Texas Medicaid and CHIP have authorized the use of telephone visits for Texas Health Steps well child exams for children 24 months and older until at least the end of June. Also, Texas Medicaid and CHIP now authorize telehealth visits for acute care such as ear aches and sore throats until the end of June," she said.
Health Care for All
State Representative Donna Howard (D-Austin) shared her concerns on Friday.
"Texas continues to top the nation with both the highest rate and total number of uninsured individuals. Around 5 million Texans remain uninsured, and an additional 1.6 million Texans are projected to join the uninsured rolls due to loss of employment. Even worse, 370,000 of the 1.6 million will not qualify for any type of financial assistance to find health insurance coverage elsewhere due to the so-called 'coverage gap.' To compound the loss of one's ability to provide for their family with the loss of the family's health safety net in the middle of a pandemic is beyond tragic."
Howard suggested trying to find coverage in the Health Insurance Marketplace or applying for COBRA and brought up their problems.
"However, these are often difficult to obtain due to stringent eligibility requirements, difficult application processes, and can also be costly. The simplest, most cost-effective solution that would have an immediate impact would be to expand Medicaid. This would bring in an additional $10 billion per year to Texas — from our hard-earned federal income tax dollars which have not been coming back to Texas — to help cover newly unemployed Texans as well as the 1.5 million uninsured Texans who were already in the coverage gap before COVID-19," she said.
While Dallas holds the worst uninsured rate in the nation, with a quarter of that city's population uninsured, cities of all sizes in Texas, such as Magnolia, are calling for expanding health care coverage as job loss increases and unemployment surges. It is a statewide issue.
So many families in Texas face having to choose between paying for health insurance or feeding their kids.
Representative Toni Rose (D-Dallas) has a passion for access to affordable health care, and shared this statement on Friday about the desperate need for a better system.
"More than 2.7 million Texans have lost their jobs since mid-March, with another 128,000 new unemployment claims filed last week. While this alone is devastating, the mass loss of insurance compounds the potential suffering, particularly for pregnant women and their families. I think it's high time for our legislature to reconsider expanding Medicaid which will provide insurance for anyone unemployed and provide deep discounts for those underemployed," Rose said.
"Texas is now one of only 14 states that continues to decline billions of dollars in federal funds that Texas taxpayers have already sent to Washington, D.C.," said Rep.Gina Calanni (D-Katy) in an email on Friday.
"We are leaving $10 billion a year on the table and denying health care access to over 1 million Texans who would be eligible for coverage under Medicaid expansion."
"Unfortunately, due to constant attacks in the courts and state legislatures across the country, the Affordable Care Act has never been given the chance to fully work. Repealing it or throwing it out would mean college students removed from their parents' health insurance plans, increased costs, and insurance companies once again discriminating against Texans with pre-existing conditions, such as diabetes or other medical conditions — yet, even during the greatest public health crisis in generations, there are those who want to add uncertainty and dismantle our healthcare system," she said.
Calanni worries that the pandemic means doctor visits being put on hold or not happening at all.
"Many Texans are putting off doctor visits, potentially creating a greater risk for everyone, and leaving underlying medical conditions untreated. It is imperative that we expand Medicaid during the next legislative session. We want to be leaders in healthy families, not the state with the most uninsured children."
When it comes to those who are pregnant, Calanni said Medicaid coverage should be expanded from 60 days to 12 months postpartum for new moms.
She added, "It's time to break the barriers that so many moms face in trying to simply access health care."
On Thursday, the Texas Organizing Project held a Facebook Live town hall about being Black and Latino in a time of COVID-19. The event helped explain how struggling to pay rent can often lead to health concerns and that access to insurance and medical providers influence the overall health of a community.
One Plan
Kirk Watson, a former state senator and the new dean of the Hobby School of Public Affairs at the University of Houston, and Steven Pedigo, director of the LBJ Urban Lab at UT-Austin, collaborated to create A Playbook for Resiliency. The plan includes nine steps they think Texas needs to rebuild and thrive. The third step is health care.
"During the first weeks of the pandemic, Texas realized an employer-based health care system doesn't work when you have your employees being thrown out of health coverage," Watson said in an interview with Houston Public Media on Thursday.