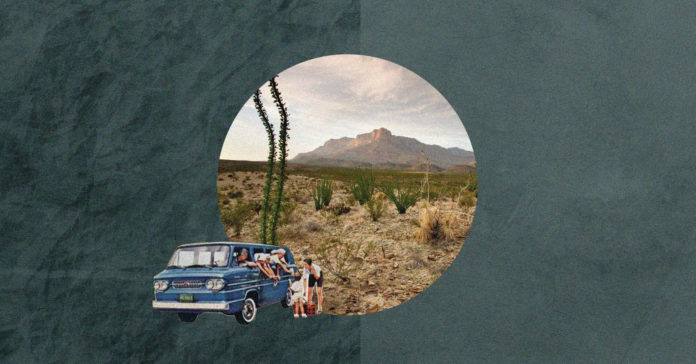 Planning for summer vacations during a pandemic comes with challenges. Although Gov. Greg Abbott announced phase three of reopening Texas, what there is to do still can involve an element of risk in this time of face coverings and social distancing.
Some families may opt for a road trip or a stay near Caddo Lake and Lake O' the Pines, or visiting a Texas park, booking an Airbnb in Galveston, or enjoying the sights and shops in Fredericksburg. In fact, this summer Texas landmarks may see a boost in visitors, as staying local is a natural reaction during a pandemic.
Here are tips on staying safe and some tourist attractions' efforts to help with that.
"If your family plans to travel during the summer months, we recommend that you eliminate non-essential travel and group settings. For essential travel, practice strict physical distancing, wear facial coverings, and look for places with no-contact payment and staff taking appropriate precautions. Avoid all group settings or crowded areas at hotels or other facilities. Do not eat in shared dining areas,"  said Dr. Philip P. Huang, Dallas County Health and Human Services Department Director and member of the Texas Medical Association Council on Science and Public Health.
"If you are over 65 years old or in a high-risk group, it may be best to avoid a pool facility. Make sure lounge chairs or beach towels are spaced appropriately. Maintain family groups and continue good personal hygiene practices including hand hygiene," Huang said Friday.
Abbott announced that amusement parks can open this summer. Schlitterbahn, a popular waterpark, is preparing to reopen in mid-June.
"It is not recommended that persons go to public swimming pools or water parks, but as communities continue to reopen, check the website of your local public health department to get their recommendation for public swimming pool safety, Huang said.
The Texas Parks and Wildlife website says people need to practice social distancing even when outdoors.
San Antonio
The Alamo is currently closed, and temporary fencing is in place on Alamo Plaza as a protective measure from vandalism during the protests over George Floyd's death.
The San Antonio Riverwalk is a free 24/7 outdoor place for families. Currently, there is a Walk SAFE program, adopted by its restaurants, hotels, and businesses that includes cleaning and staff training measures surpassing CDC guidelines. Businesses are posting those protocols at their entrances. You can read about safety measures here before visiting this summer.
"We expect travel to increase this summer now that restrictions are lifting, but we don't expect to see the visitor numbers from previous years. We will promote staycations to encourage visitors. We are ready when they are ready to return," Maggie Thompson, executive director of the San Antonio River Walk Association said Friday. "The city instituted a Free Summer Parking initiative for weekday evenings from 4 p.m. to 2 a.m. and all day on Saturday and Sunday to make it even easier for families to return."
The River Walk boat tours will restart in mid-June. Most large attractions will open at 50% capacity starting June 19.
Thompson also said that website traffic at TheSanAntonioRiverWalk.com was higher for the Memorial Day weekend and "remains steady now indicating an interest in returning for vacations."
Fredericksburg
"While it is too early to fully quantify the full impact COVID19 has had on the Fredericksburg area, there was a definite dramatic reduction in hotel occupancy during March, April and May. As the State of Texas has reopened, the Fredericksburg area has seen a slow and steady return of travelers to the area." Amanda Koone, Director of Communications at Fredericksburg Convention & Visitor Bureau said on Friday.
"Nearly all shops, attractions, restaurants, wine tasting rooms, and local lodging operations are open as allowed by Abbott's reopening guidelines. Local businesses are following health safety recommendations as outlined by the Governor's Task Force," Koone said.
To keep people up-to-date on modified business hours & travel information the Fredericksburg website is updated multiple times daily during this time, Koone said.
"We have definitely seen an increase in website traffic during the month of May and thus far in the month of June. We attribute that to families and individuals looking for a nearby getaway as well as the return of the Fredericksburg Peach season."
"Peach season typically generates interest from Texans looking for their favorite summertime treat, and the peaches are ready! Peach season typically runs from mid-May through mid-August in Fredericksburg – with dozens of roadside stands offering fresh-from-the-orchard peaches."
Read More
Here's more coverage on Texas Tourism during COVID-19.
Stay in the know with what's open on the San Antonio River Walk by using this link: https://t.co/rmV8kxwwVC (updated regularly)
We're ready when you're ready! Read about the River Walk SAFE campaign at https://t.co/2TQlZpb21k pic.twitter.com/hGFAV82etb

— San Antonio River Walk (@theSARiverWalk) June 5, 2020
The Fredericksburg Visitor Information Center has reopened with special provisions in place for the safety of visitors and staff. Have a question about a visit to #FBGTX? Learn more: https://t.co/vJXenjmB5I pic.twitter.com/E9WnJCp607

— FredericksburgTX (@visitfredtx) June 4, 2020