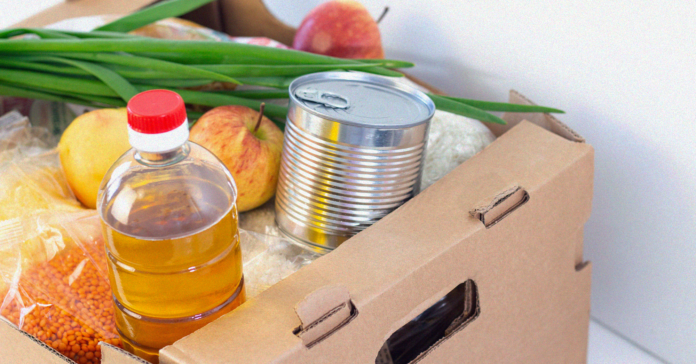 Updated February 16, 2020 at 5:00 PM.
As Texas fights historic snow and power outages due to the winter storm, vaccines are delayed. Texas had been expecting deliveries of the COVD-19 vaccine to be shipped last Friday from the U.S. Centers for Disease Control and Prevention, according to a release from the Texas Department of State Health Services, but the winter storm has caused the delivery of hundreds of thousands of doses of the vaccine to be stalled.
State officials said Tuesday that potentially 1 million injections distributed by hundreds of providers are delayed and is it unknown when they will be delivered, the Texas Tribune reported
Power is still a no-show in many areas of Texas. The state is experiencing a state of emergency and as of Tuesday afternoon, 4.4 million Texans are still without power.
Today, after over 24 hours of no electricity and extremely cold temperatures, Gov. Greg Abbott declared ERCOT reform an emergency item to "ensure that Texans never again experience power outages on the scale they have seen over the past several days," his office said in a statement.
The Electric Reliability Council of Texas controls 90% of the state's electrical power, and said on Monday that power to 500,000 households was restored but many Texans in Austin, Houston and other areas of the state are still experiencing blackouts.
"We know there are many people who are still waiting," said ERCOT President and CEO Bill Magness. "It's also important to remember that severe weather, mainly frigid temperatures, is expected to continue, so we're not out of the woods."
"The Electric Reliability Council of Texas has been anything but reliable over the past 48 hours," Abbott's office said in a statement that far too many Texans have been without power in freezing temperatures and through severe weather and "this is unacceptable."
CenterPoint Energy tweeted today, "Last night we were able to restart the process of rotating outage but had to stop as additional generation resources went offline."
Along with people and families bundling up and making their own heat while they await power, the blackouts during a pandemic have affected vaccine sites, food banks and more.
Scott Packard, Chief Communications Officer for the Houston Health Department said on Tuesday Houston's COVID-19 vaccination sites are closed Monday and Tuesday due to inclement weather.
"People with appointments are contacted to reschedule. Our department only had to reschedule about 100 people because we had not fully booked the two days due to the weather forecast. We anticipate using our entire weekly allotment of vaccine during the remainder of the week,' Packard explained.
Here's CenterPoint's outage map in the Houston area.
In North Texas many vaccination sites remain closed because of the weather.
Austin Health Officials say many appointments for COVID-19 vaccine are canceled because of the weather.
"For the safety of our clients, staff and volunteers, the Central Texas Food Bank has – beginning last Friday and extending at this point through tomorrow (Wednesday)—unfortunately had to cancel 11 of our mobile food pantries and one mass food distribution event due to weather and road conditions," said Paul Gaither, marketing and communications director for Central Texas Food Bank on Tuesday.
"Beyond tomorrow, we'll be monitoring things closely and taking things on a day-by-day basis until this weather situation is behind us. While we are obviously deeply concerned for those struggling with food insecurity and regret these cancelations, we feel that it's in the best interest of everyone to have them stay off the roads and as warm as possible." said Gaither.
In North Texas warmth is also a concern. "With the record-breaking frigid weather, our neighbors have additional struggles with loss of income due to work and school closures as well as loss of power, " said Trisha Cunningham, president and CEO of the North Texas Food Bank.
"Safety for our neighbors, teams and volunteers comes first which is why our feeding network has closed or limited operations until we can safely reopen. We continue to support the urgent needs of cities that have opened warming shelters and ensuring our network of food banks across Texas has their needs met."
Cunningham said the food bank is anxious to serve our communities at full scale when it is safe to do so. She suggests to call your local food pantry to ensure they are open before traveling for assistance.
The Dallas Morning News reported that one Dallas homeless shelter didn't have electricity for hours and 130 people were bused from a hotel to the downtown convention center. Also the Dallas Morning News reported that Tristan Hallman, spokesman for Mayor Eric Johnson. the city will open temporary warming centers. Here's a list of warming centers opening in North Texas.
Also, here's a list of warming centers opening in West Texas.
Fort Bend County and Houston's COVID-19 testing sites closed through Tuesday, here's more on the new schedule for free testing this week in Houston.
Here's more on Brazos County COVID-19 testing sites being closed at this time.
CenterPoint also said customers with power are being asked to reduce their electricity use to the lowest level possible. Here are steps customers can take to reduce their energy use: http://www.ercot.com/about/conservation.
Could water shut-off be next?
Blackouts could go into Wednesday, but that's not all, some cities, such as Abilene are encouraging non-essential water usage as some residents are losing water.
Today, a Boil Water Notice (BWN) has expanded to include 200,000 Fort Bend County residents and 9 other cities. North Fort Worth has been experiencing a boil water notice since yesterday.
Here is more information on what a Boil Water Notice (BWN) is and how to prepare.
Correction: A previous version of this story stated a BWN for Fort Bend County, the BWN was for Fort Worth and 9 other cities.