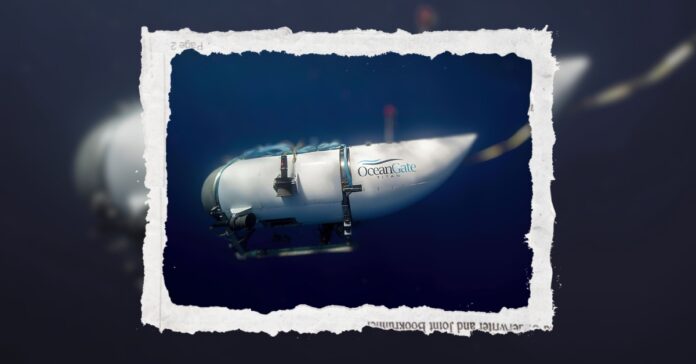 The Titan submersible became a trending topic these past days. But there are still answers that remain unclear. What really happened? What were the banging noises that the search team heard?
Five people were traveling in the Titan's dive to the Titanic's shipwreck and all of them were confirmed dead last Thursday. One of them was the founder of OceanGate Expeditions, the company that operated the submersible, and was also the one piloting the vessel.
The Titan was deployed by a Canadian expedition ship and the submersible lost contact an hour and 45 minutes into its voyage.

The search team picked up underwater banging noises, but they did not appear to have any relation to the submersible's wreckage. The U.S. Navy separately acknowledged that it had analyzed its own acoustic data and detected an anomaly consistent with an implosion or explosion. The officials said that the analysis was not definitive, but the information was immediately shared. Officials made the decision to continue the search despite the anomaly.
The most likely cause of the accident was a catastrophic implosion. This is a sudden and violent collapse of the submersible's pressure hull, which can be caused by some factors, including a leak, a structural failure, or a sudden change in pressure.
The Titan submersible was not certified by any regulatory body, and it had a history of technical problems. The other people that died in this incident were Hamish Harding, a British businessman and explorer; Shahzada Dawood and his son Suleman, from a wealthy Pakistani family; and Paul-Henri Nargeolet, a French maritime expert.
OceanGate said: "These men were true explorers who shared a distinct spirit of adventure, and a deep passion for exploring and protecting the world's oceans. Our hearts are with these five souls and every member of their families during this tragic time. We grieve the loss of life and joy they brought to everyone they knew."