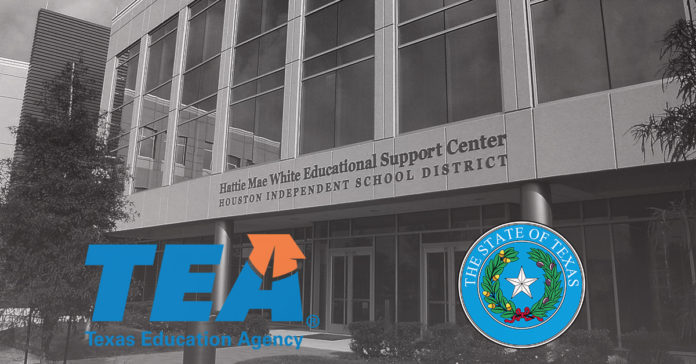 Board of trustees in-fighting, failing schools and Texas Education Agency (TEA) investigations are plaguing the Houston ISD. Self-inflicted wounds seem to be dismantling its integrity and compromising the quality of education. This has led to public mistrust and cries for reform.

"The HISD Board of Trustees has been a culture of dysfunction and they seem to be in a gridlock state of that," said Jennifer Cross of HISD Supporters, a collective comprising several thousand members who are sharing information and opinions intending to make positive changes to the HISD.
The beleaguered district is very close to receiving state-mandated governance through a board of managers. Four HISD schools have failed the past four years and concerns are they might fail again. Cross said HB 1842 mandates any school that fails for five consecutive years must close or accept a state-appointed board of managers.

"There's four schools that have been failing for four consecutive years and if any of them hit the fifth then that could trigger it," she said.

HISD officials didn't immediately respond to a request for comment.

The HISD is currently under investigation by TEA for alleged violations of the Texas Open Meetings Act that occurred in 2018. It has been reported that some members of the board held private discussions regarding the dismissal of then Interim Superintendent Grenita Lathan, according to Fox 26 Houston. The conversations may have contravened Open Meetings Act laws.

Reform Austin reached out to the TEA but a spokesperson wrote, via email, that the agency could not comment on pending investigations.

Fox 26 also reported the board of trustees not only voted to remove Lathan but supposedly attempted to replace her with former HISD Superintendent Abe Saavedra. Lathan was subsequently considered for reinstatement — replete with an apology—at a press conference four days later.
The district hasn't had permanent leadership since March of 2018 when Superintendent Richard Carranza left to helm New York City public schools. Carranza seemingly exited the HISD with a bad taste in his mouth, stating in an Atlantic article that his proposed reforms nosedived.

"Unfortunately, all of those proposals [in Houston] went by the wayside," he said in the Atlantic article. "As soon as I left, it seemed like people just didn't have the stomach to take the fight."

State Sen. Paul Bettencourt (R-Houston) agrees that the HISD has lost its way.

"We've had consistently bad performance from the HISD board of trustees. And I've been following this as long as early testimony back in 2015," he said.
"I started calling for a board of governors as inevitable on October 18, 2018, after they made a mockery of the Open Meetings Act."

Bettencourt introduced SB 1385 to address the divisive situation. The bill is an attempt to gain insight into the style of governance under a board of managers. He said you would have people examining the entire district, not just the trustee's district. He believes the implementation of a board of managers is inescapable.

"I think we're virtually certain to have that between the academic performance, the Open Meetings Act violations and other issues that are being considered," Bettencourt said.

Gov. Greg Abbott even got involved in the criticism of the embattled district. Earlier this year he slammed the HISD board of trustees in a tweet.

"What a joke. HISD leadership is a disaster. Their self-centered ineptitude has failed the children they are supposed to educate. If ever there was a school board that needs to be taken over and reformed it's HISD. Their students & parents deserve change."

In recent years, myriad districts throughout Texas have been subject to a state-appointed board of managers, including four in the San Antonio-area, the Marlin ISD near Waco, Beaumont ISD and El Paso ISD.