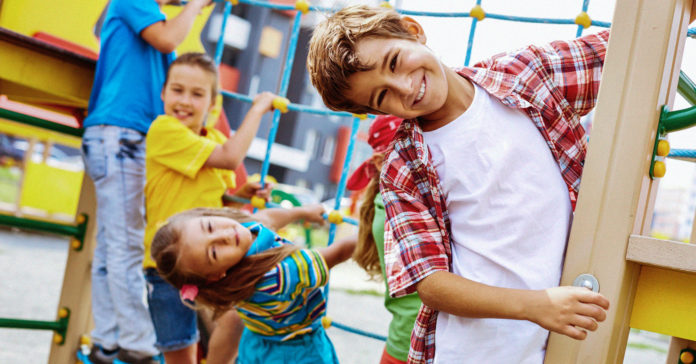 When is the "right" time to enroll a child in kindergarten? According to Texas law, if a child turns five before September 1 in a given school year, he or she is eligible to begin kindergarten that year.
Of course, public education is not one-size-fits-all for every student, and some Texas parents will want to know which options are available based on their child's specific circumstances.
To help, we've created a primer on the state's public school age requirements:
What if your child isn't age five or older on or before September 1?
Let's say your child's fifth birthday falls after the September 1 cut-off date, but you feel they are mature or academically advanced enough to attend kindergarten. If you are wondering about an age exemption test to advance your child into kindergarten early, there is a test, but it's more complicated than one might assume.
According to the Texas Education Agency, a student younger than five years of age could be admitted into kindergarten "…if the student performs satisfactorily on the appropriate, third grade assessment instrument and the district has adopted a policy for admitting students younger than five years of age." Read that again—a third grade assessment for a child that is five, to get into kindergarten. Even the parents of the brightest of minds may find that requirement puzzling.
If you can afford it, there's private childcare and private school until first grade but make sure it's an accredited school. Spring Branch ISD's website states, "new students after first grade will be placed initially at grade level reached elsewhere. Final grade placement will be based on observations and testing made by District personnel."
There is also Credit By Exam, offered to kindergarten through fifth grade students, in which a student could test out by scoring "80% on a criterion-referenced test for the grade level he or she wants to skip in each of the following areas: language arts, mathematics, science, and social studies."
For families who are looking for a lower cost pre-K option (or another year of it), Reform Austin recently reported that Texas now offers full-day pre-K, but "Eligibility is limited to students that turned four years old before September 1 and are either economically disadvantaged, an English language learner, homeless, part of a military family or in the foster care system." In addition, some districts have waiting lists.
School districts across Texas, such as Houston ISD and Dallas ISD, also have a low-cost tuition-based enrollment for families who do not meet the requirements but still want to enroll their child into the program for Pre-K. This might be helpful for families who relocate to Texas during the summer months and may be scrambling to align other pre-K options that are already completely full.
Families moving to Texas from a state that has a cut-off date after September 1 should consider how this will affect them. If your child has completed kindergarten and first grade in another state, they may enter the appropriate grade level.
Does September 1 cut-off date mean better test scores?
In an age of "kindergarten readiness" and programs encouraging early learning, such as ABCmouse and Homer, many families start early as well, preparing their two year-olds to hold books, introduce phonics, share and count. Some parents enroll their children in progressive preschool programs with the first day of kindergarten in mind.
As part of the massive education bill passed by the 86th Texas Legislature in 2019, legislators extended a typical pre-K day for four year olds from a half day to a full day.
The New York Times states, "The 2018 Staar tests found that 58 percent of Texas third graders are not reading at grade level…More than half of the state's public school students are Hispanic and nearly 60 percent come from low-income families. About a fifth are still learning English."
On the other hand, the Texas Education Agency shared with Reform Austin, "A recent analysis of eligible Texas students who participated in public Pre-K in 1999 showed them today persisting in college at a 6.8 percent higher rate than their peers who were eligible, but did not attend public Pre-K."