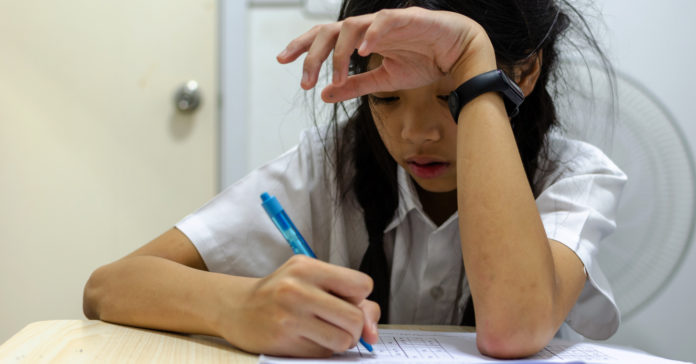 Texas school children in need of homework help during the pandemic can now tap into the Aggie Homework Helpline.
The service is a big help for kids in school districts that don't have homework help hotlines or tutors. It's a way to provide assistance when in-person meetings might be off limits due to concerns about spreading COVID-19.
The hotline uses a secure Zoom phone number to offer up to an hour of homework tutoring. On the other end of the line are Aggie undergraduates who have been trained to provide tutoring support to students in grades pre-k through 12.
Two options
The Texas A&M University Reads & Counts program offers assistance for reading and math.
You can set up a recurring tutoring session with an R&C tutor between the hours of 8 a.m. and 8 p.m. Monday through Friday. Some R&C tutors are education majors, but most are pursuing other majors. They receive financial aid for providing the help, according to the program's website.
The other option is the On-Demand program for homework help, where undergraduate students from the College of Education and Human Development are studying to be teachers and professionals who work with children and families. These interns are studying special education, bilingual education, secondary math, secondary science and more.
Parents can set up on-demand tutoring sessions as needed between the hours of 8 a.m. and 8 p.m. Monday through Thursday and on Friday from 8 a.m. to 5 p.m.
For on-demand tutoring, students volunteer their time, as a requirement for courses they are currently enrolled in at Texas A&M University.
How to book a tutoring session
Set-up is pretty easy via the online portal.
Parents can set up a Zoom meeting or a phone call for their student for the subjects of math, English, Spanish, science or social studies. Children can also learn more about improving their research skills, time management skills and organizational skills. Be prepared to provide the homework materials and worksheets.
Once registered, you will receive a confirmation email or text message about your tutoring session and assigned Zoom link.
Each tutors has passed a criminal background check, and every tutoring appointment will have at least two tutors as a safety measure.