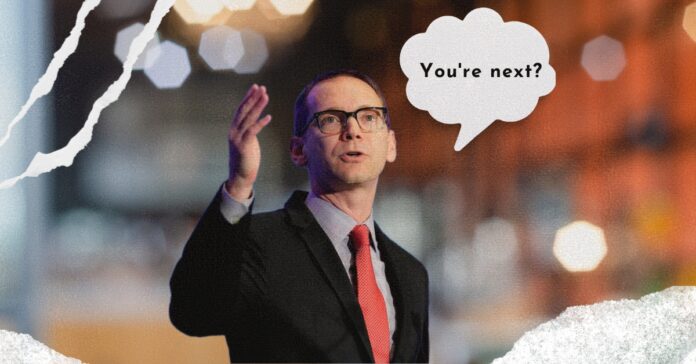 Just two weeks after the Texas Education Agency took over the Houston Independent School District, Commissioner Mike Morath announced the agency's plans to appoint conservators to oversee the Austin Independent School District's special education program.

This has sparked controversy, as critics see this as the initial steps for the Agency to take over the Austin ISD. According to The Houston Chronicle, the decision has sparked allegations over Texas' GOP state leaders targeting public schools in a second Democratic stronghold.

TEA moving against HISD set a dangerous precedent, since no school district would be safe from a takeover or conservatorship, according to Mayor Sylvester Turner, who has been outspoken about the state intervention. "There is no end in sight."

State intervention in Houston was triggered due to some low-performing schools in HISD, such as Wheatley High School.  As a result, Commissioner Morath announced that he intends to suspend the powers of the superintendent and elected trustees by June 1 and appoint a new superintendent and nine-member board of managers to govern the district for an undetermined amount of years.

Some education experts say this case is distinct and unrelated to the Austin ISD intervention.

In Austin, the trustees and superintendent would remain in place while conservators would work with the special education team to "ensure we're meeting the needs of our students who are referred to be evaluated for disabilities or who receive special education services," according to a statement from Austin ISD.

However, under state law, if a district has been under a conservatorship for two years, the district could be taken over with a new board of managers.

The decision comes after several years of investigation from the TEA system found "systemic issues found within Austin ISD's Special Education Department and the district's shortcomings in identifying and providing services for students with disabilities," agency spokesman Jacob Kobersky wrote in an email.

Austin ISD was given a "corrective action plan" to fix these problems, but the district blew the deadline to enact it.

In a Friday press release, state Rep. Gina Hinojosa, D-Austin, described the news as a "severe intervention" and a "first step taken against Austin ISD," as reported by The Houston Chronicle. 

Sen. Sarah Eckhardt, another Austin Democrat, also criticized the news. Saying it was a "suspicious" coincidence the announcement came in such close proximity to the Houston ISD takeover, as well as Gov. Greg Abbott's political agenda for "school choice" vouchers.

"Such higher scrutiny – of special education programs especially – is ironic since voucher proponents seek to take tax dollars away from highly scrutinized school districts and divert them to lightly scrutinized private schools," Eckhardt wrote.

Austin ISD has until April 17 to exercise its right to appeal the conservatorship. To discuss this matter, a special public meeting has been scheduled for Monday evening.