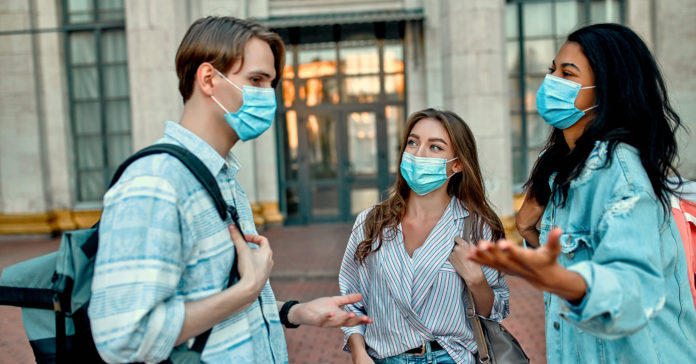 The Texas Faculty Association is urging Gov. Greg Abbott to use his emergency powers to order Texas colleges and universities to publicly report the numbers of positive COVID-19 tests and deaths among faculty, staff and students at each university campus or facility.
"This information is crucial to faculty and their families across the state. They are risking their health every day, working on campuses, and they are entitled to this information," said TFA President Pat Heintzelman, an instructor at Lamar University in Beaumont.
Some colleges and universities are tracking cases and releasing information, but Heintzelman said that others are not or they are providing data that is not current enough to matter. She said faculty members are finding out about infections from their students.
"We are asking for transparency and want faculty to be told that mitigation efforts aside, they and their students have been exposed," she said. "The faculty can then decide if they want to go online for two weeks, if they want to quarantine, and/or if they want to be tested. The faculty must then inform the students in that class so the students can decide for themselves if they want to quarantine, if they want to be tested, and/or if they might rethink going home to see their grandparents this weekend."
The state has mandated that public school districts report the number of COVID-19 infections on their campuses each week, but there is no such mandate for colleges and universities.
Texas colleges and universities that have launched COVID-19 tracking dashboards include Baylor University, University of Houston, Prairie View A&M University, Rice University, Sam Houston State University, Southern Methodist University, Texas A&M University, Texas State University, Texas Tech University, University of Texas at Austin, University of North Texas and University of Texas at El Paso.  
Heintzelman said the Texas Faculty Association also is asking the governor to urge private universities to publicly provide the same information for their campuses.
There are privacy and legal concerns that could prohibit the release of personally identifiable information about those infected with COVID-19. The Health Insurance Portability and Accountability Act governs what information can be released, but there may be ways to comply with HIPAA and still provide more than a tally of total cases.
Texas Woman's University has a contract tracing team that works to identify campus locations an infected individual visited and communicate with those who are determined to have been in close contact. To comply with HIPAA, TWU is not releasing the names of people who test positive.