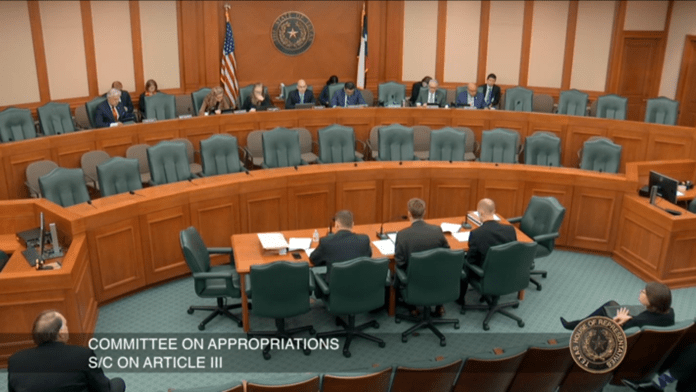 AUSTIN, TX – The House Appropriations Subcommittee (S/C) on Article III held a meeting Wednesday, February 20th to listen to testimony on House Budget recommendations for the Texas Education Agency (TEA).
Testifying before the committee were members of the Legislative Budget Board (LBB) and Education Commissioner Mike Morath.
Rep. Armando Walle (D-Houston) asked why there was no early childhood education included in TEA's Legislative Appropriations Request (LAR). Morath responded it was included in the previous session's LAR; however, the Legislature decided not to fund it. As a result, TEA decided not to include it as an exceptional item in their latest LAR.
Morath added early childhood education is part of their strategic goals, which addresses improving the literacy of third graders. This includes an interagency contract with Texas Workforce Commission, $20 million in the last 3 years, for administrative support to improve partnerships between private child care providers and districts and to improve district offerings for early childhood education.
Rep. Howard asked if Morath agrees early childhood education gives better outcomes for students. Morath agreed, adding there is a demonstrated upside for full day pre-k students from the best research.
"Technical support [for school districts] is needed for scaling new programs like full day pre-K…[and] if we want to change behavior, we might want to put strings attached to the funds", said Morath.
Reform Austin has previously reported on full day pre-K as policy priority for Texans for the 86th Texas Legislature. The policy was discussed in the House Committee on Public Education's school finance bill, which is based in large part to the recommendations of the Commission on Public School Finance. It is also included in the House Democratic Caucus' "Texas Kids First" plan for fixing school finance.