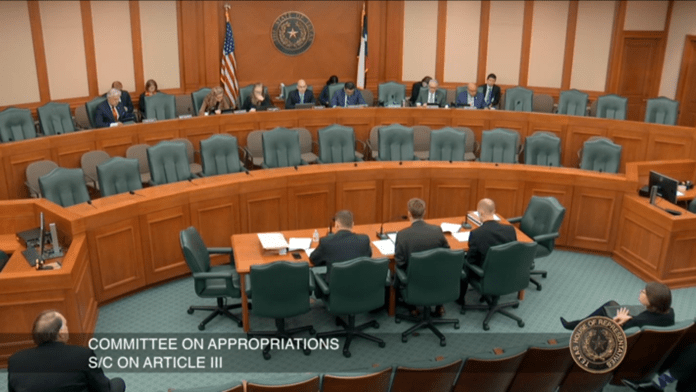 AUSTIN, TX – The House Appropriations Subcommittee (S/C) on Article III held a meeting Wednesday, February 20th to listen to testimony on House Budget recommendations for the Texas Education Agency (TEA).
Testifying before the committee were members of the Legislative Budget Board (LBB).
Hurricane Harvey left a big impact on Texas public schools in 2017 and the state covering the costs incurred since then is being discussed in the current legislative session.
The Legislative Budget Board (LBB) reported Hurricane Harvey had a $271 million cost to school districts in the 2018-2019 adjusted base. Costs related to Harvey will reach up to $970 million between Fiscal Year 2018 and Fiscal Year 2021.
In the current House budget for the upcoming biennium, $636 million has been allocated for paying down Harvey related costs, a $365 million increase from 2018-2019.
There is an additional and optional $634 million designated for Hurricane Harvey-related expenses in House Bill 4, the supplemental appropriation, according to the LBB.
As Reform Austin previously reported, Commissioner Mike Morath testified to the House Public Education committee the final picture on property value and property collections related to Harvey will not be released until March.