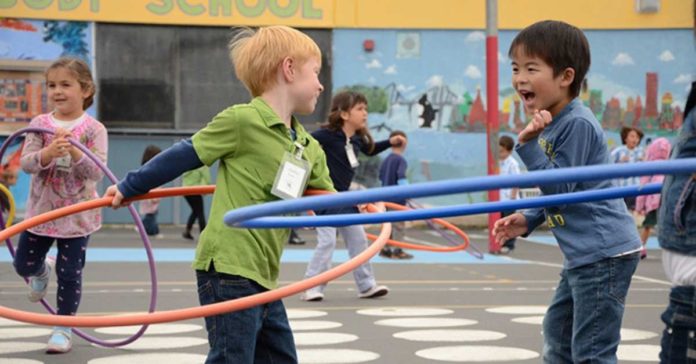 Why does Greg Abbott hate recess? We're not really sure. Hiding behind claims that oversight and bureaucracy hurt the Texas Education Agency and school districts, Abbott confuses Texans by nixing a bill that would create a recess standard for districts.

HB 455 would have instructed the Texas Education Agency to develop standard model policies for recess according to age appropriate outdoor time and activities. School boards would then use the policies to adapt their own requirements and rules by May 2020, giving local authorities the ability to decide what their specific campuses would do.

Despite overwhelming support for this bill—no "nay" votes in the Senate, and a vast majority in the House—the bill was met with the Governor's veto on the 15th of June.

There are only five states that mandate recess in elementary schools in the United States, and Texas is not one of them. Even our elementary students are not required to participate in free play outside of their regularly scheduled Physical Education classes, and this has the low time requirement of 135 minutes a week.

Countless studies signal the importance of recess for students. It is unfortunate the conversation often comes down to what needs to be cut out of the school day, and as a result, the freedom to play gets the axe. As school and education leaders across the nation take a hard look at what molds students into citizens ready to participate in our communities, recess and creative play come back to the table.

Texas may have overhauled public education this round during the 86th legislature, but the legislature didn't include recess, instead focusing on funding in the classrooms. Given Texas' ranking at number 34 in education according to U.S. News & World Report, funding the school system in Texas may feel like throwing money at a problem with no real corrective changes.

Abbott claims to understand the value of recess and active play in the school day per his veto notification, but he won't stand behind a change to ensure such free play activity.