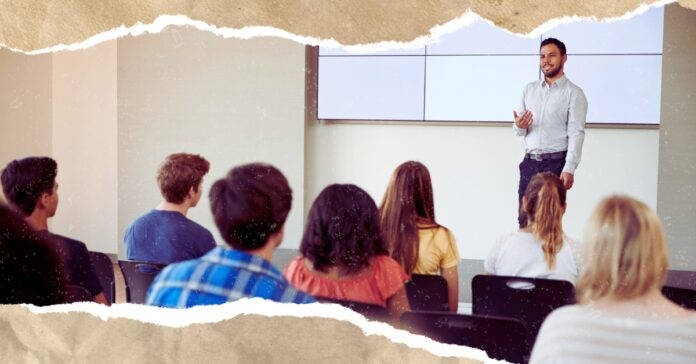 One more obstacle in the far-right Republican quest to institute school vouchers in Texas was removed last week. A newly conservative Texas Board of Education voted to not stand in the program's way, though they did not outright endorse it. This is a sharp contrast to before the 2022 midterms when the board vehemently imposed vouchers.
A voucher program would allow parents to use taxpayer money to send their children to private, mostly religious, schools. It's become a national push by conservative Christians under the guise of school choice. Texas parents already have freedom to send their children to public schools they aren't zoned to or charter schools.
The change comes after Republicans picked up an extra seat in the last election and several moderates were replaced by far-right conservatives.
One of those pick-ups is Evelyn Brooks of Dallas, a former teacher turned homeschooler. She defeated Republican Sue Melton-Malone in the primary by 15 points and went on to beat Republican-turned-Democrat Tracy Fisher by 2-to-1 in the general. Melton-Malone voted against vouchers during her tenure in office, and Fisher partially campaigned on opposing them.
Brooks ran on a conservative agenda, including being opposed to teaching kids that "men can have babies." She openly supported school choice, though she couched much of her support in terms of charter schools rather than the education savings account proposed by Governor Greg Abbott that would give parents $10,000 annually for their pick of private schools.
"I believe that parents should have a say-so in where they want their child to go to school,
she said in a Denton candidate survey.
Aaron Kinsey is another far-right Republican who toppled a more moderate Republican in the election. Kinsey, who has referred to "critical race theory" as communism, won his primary against incumbent Jay Johnson mostly by painting Johnson as a secret supporter of anti-white agendas.
Johnson opposed approval for Heritage Classical Academy in Houston, a charter school with curriculum modeled after Christian Hillsdale College. Kinsey made political hay out of the vote, and was backed by major conservative donors and voucher proponents Tim Dunn and Farris Wilks.
"The reason I was primaried was my vote against HCA charter school," Johnson told The Texas Standard. "Any other reason you may have heard is a smoke screen. Follow the money!"
As it stands now, the conservatives have a comfortable majority on the board, but not yet enough to vote in a full-fledged endorsement of vouchers. Board chair Keven Ellis seems ecstatic with the shift in direction on the issue.
"There's going to be a very rich and robust debate over this in the Legislature, and because of that, I think it is appropriate to pull this item and let that rich and robust debate happen in the Legislature," he told The Houston Chronicle.
Still, the matter will face opposition in the legislature as well. Many rural Republicans, while very conservative, feel that the voucher program will only funnel money out of their local schools and into the coffers of wealthy, urban religious schools. At a time when schools are already struggling with funding due to changes in attendance following COVID, it may still be a tough sell even with the board no longer outright opposing vouchers.