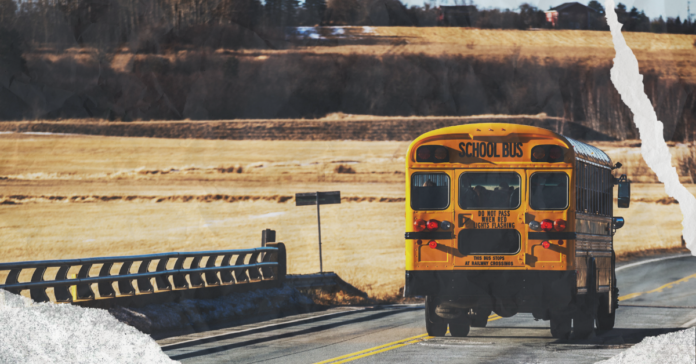 The recent push by Gov. Greg Abbott and other Republicans in Texas to pass legislation that would divert funds from public education to private schools is worrying officials in rural school districts.

A recent NBC News report sheds light on "the rural Texas resistance to the GOP's private school choice plan." NBC talked to Robert Lee Independent School District Superintendent Aaron Hood, who warned them that vouchers would "chip away at already razor-thin public school budgets."

The legislation would enable parents to spend between $8,000-$10,000 per child per year on homeschooling expenses, private school tuition, or college savings accounts. Rural school districts with fewer students would be hit the hardest, as even a small drop in enrollment and funding could force them to make difficult decisions such as cutting academic programs, sports, and other essential services.

"We don't have the same economy of scale as larger districts," he said. "If we lose five or 10 students, that's a teacher's salary. But we can't afford to have one less teacher, so now we're cutting academic programs, we're cutting sports, we're cutting the things that this community relies on."

Hood, president of the Texas Association of Rural Schools, a collection of 362 public school districts that are united in their opposition to vouchers, and his fellow small-town superintendents have been trying to raise awareness of this issue and prevent it from becoming a reality.

Hood believes many people don't understand the real meaning of "school choice," meaning most people won't realize the damage vouchers could have on rural communities until it is too late.
"Nobody opposes school choice, but that's not really what we're talking about," Hood said. "It's all in how you ask the question. If you ask people in this community if they support sending their tax dollars to private schools with no accountability and no standards, they're going to tell you they're against that."

In Senate Bill 8, the leading school choice bill, parents who pull their children out of public school would be eligible to receive $8,000 per child each year in an Education Savings Account. The bill comes with a little sweetener for rural Republicans. Public school districts with fewer than 20,000 students would benefit from a "hold harmless" measure, which would ensure their funding doesn't drop off dramatically. The state would give the district $10,000 per year, but only during the first two years a kid exits.

Even so, many rural school officials remain opposed to the legislation. They argue that the proposed changes will ultimately hurt small rural communities that rely heavily on their public schools.

Michael Lee, the executive director of the Texas Association of Rural Schools, told NBC that the concessions didn't change his organization's position on vouchers. The temporary $10,000 payments to small districts and limits on student eligibility would merely delay, not prevent, cuts to rural schools, he said.