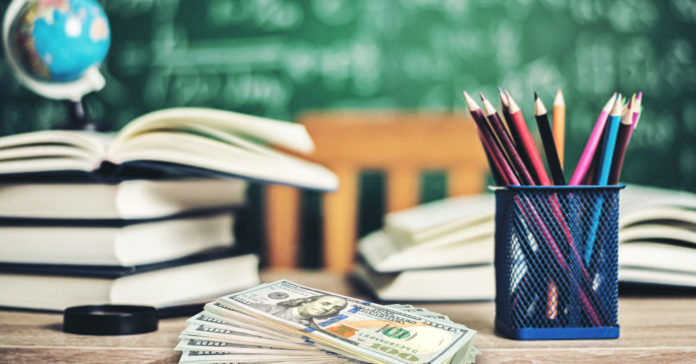 Some of Texas' best educators will see a hike in their pay this fall. The Teacher Incentive Allotment approved during the last legislative session will provide high-performing teachers a boost in pay toward a whopping six-figure salary. The pay hikes are meant to keep the best Texas teachers in the classroom.
One Galveston elementary teacher received a salary increase of $27,250, bringing her salary to $90,000, the Houston Chronicle reported. 
This past spring, districts interested in applying for the allotment went through an intensive multistep application process that included a review of educator evaluation plans, student progress measurements, and robust stakeholder engagement, a press release from the Texas Education Agency explains.
With TEA approval, districts can develop their own local designation system and phase in groups to include teachers from certain areas of study, such as math or science teachers one year and reading and others the next year. 
The participating and approved districts can receive up to $32,000 per teacher, per year in TIA funding. The first round of allotment distribution to approved districts will go to approximately 3,650 highly acclaimed teachers in 40 school districts in Texas.
"It really is the first time they have been so robustly acknowledged for doing a job. This is the first time they are being recognized for the great work they do," said Grace Wu, director of strategic compensation for the TEA.
When asked how much should go toward boosting their salaries, a lot of teachers give a number below the full amount that is available. Instead, they advocate for the extra money to go to other needs such as hiring an extra teacher or for certain resources, Wu said.
Some teacher groups are not impressed with the hype around the pay increase for teachers.
Rob D'Amico, spokesperson for the Texas chapter of the American Federation of Teachers, calls the incentives "icing on a cake not yet baked."
"While the incentive program has the right intention, it's based on a process that often relies too heavily in using students' standardized test scores to gauge the effectiveness of a teacher — something that we made sure in the legislation that wouldn't be a requirement for receiving the allotment, but nevertheless is used by many districts."
D'Amico is happy, however, that National Board Certification for teachers was included in the process for teacher designations, because "it's a well-proven, researched means of increasing a teacher's effectiveness in the classroom."
"Only a small percentage of teachers are going to get a significant income boost, while the vast majority of Texas teachers are still waiting to get a salary that is near or above the national average," he said.
Under state law, 90% of the funding must be used for teacher compensation at campuses where they work, although the allotment funds follow the teacher when the teacher moves on to teach in a different district. The data isn't yet available on poaching of these recognized teachers by other districts.
"We won't know who has moved from one district to the next until March," said Wu.