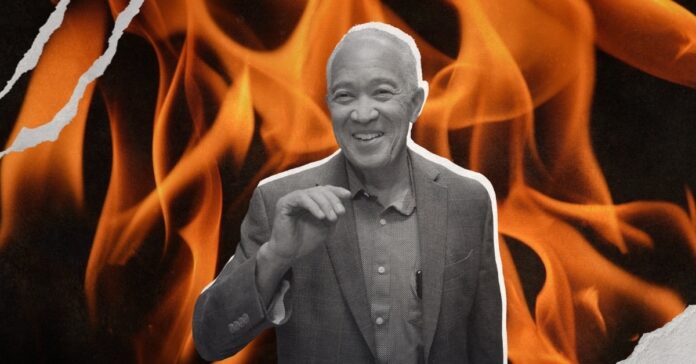 The state of Texas took over the Houston Independent School District in June, citing management and budget problems. Ever since, new superintendent F. Mike Miles has gone through the district like an industrial harvester, slashing positions and programs that are having significant negative impact on the state's largest school system.

In August, parents and students mounted massive protests over library closures in "NES" schools. Twenty-seven campuses across the district have been designated "new education system" schools, and are the ones considered to be struggling the most to meet standards.

The library closures have been one of Miles's most controversial decisions. Widespread protests condemned the actions, and librarians were put out of work. Cheryl Hensley, a former librarian at Lockhart Elementary School, told The Houston Press how the decision makes it harder for students to access a wide variety of educational resources, not just books.

"It's not just about checking out books; the library is more than that. Libraries are your community; libraries are the heart of the school," she said. "I am the center part of that school. Libraries nurture relationships, and they give students a choice when they come in."

Also disturbing is Miles's restructuring of the special education system. More than 20 contract positions, including child psychologists and educational diagnostics experts, have already lost their jobs. This was accompanied by the dissolution of a special support team for teachers of autistic students. This group provided coordination and resources for the district's special education teachers. Though they haven't been fired, the unit has been dissolved.
It appears that Miles is attempting to save money by slashing non-teacher roles and having special education instructors take on more responsibility. The district is actually hiring more special education teachers, but is trimming their non-classroom staff. This is likely to heap more duties on the teachers.
Overall, Miles has cut 2,300 jobs across the district, mostly in administration. Miles has framed this as trimming a bloated bureaucracy. While no one disagrees that HISD was in need of financial reform, decimating the administrative staff isn't the quick fix many conservatives often think it is. These positions free up teachers to spend more time on classroom activities rather than paperwork. Money is undoubtedly saved, but it comes at the expense of asking more from the teachers.

From the beginning, the takeover of HISD has been suspect. It didn't happen until the state legislature passed a law in 2015 that said if even one campus is rated F in standardized testing for five years, a takeover is in order. The district as a whole had a B before the takeover was initiated.

One likely reason the takeover happened has been the Austin Republican war on Houston, the state's largest Democratic enclave. Just this year alone, Governor Greg Abbott signed several laws targeting local government sovereignty in everything from mandating water breaks to election officers.

Painting HISD as a broken public school system enables Abbott and allies to push their school voucher agenda. Meanwhile, HISD is having everything but the bare necessities stripped out by the new superintendent.