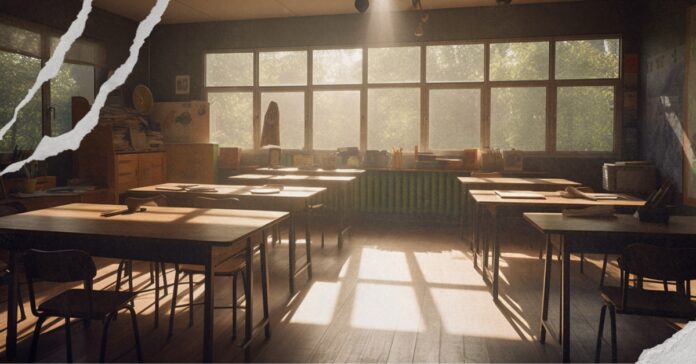 Republican lawmakers in Texas are prioritizing school vouchers during the current legislative session, aiming to pass Senate Bill 8, which would allow families to use public funds for private school tuition. This move has stirred controversy as school vouchers have a contentious history, rooted in efforts to circumvent desegregation in the 1950s.
The Texas House Education Committee is scheduled to discuss the passage of Senate Bill 8 to the full chamber for a vote on Monday. The bill's objective is to provide families with the option to utilize public funds for private school education.
As reported by Texas Public Radio, the origins of school vouchers in the United States can be traced back to the 1950s when Southern states employed them to avoid school desegregation. In Texas, a bill was approved by the state House in 1957, intending to offer a "tuition grant" to any family that withdrew their child from an integrated school and enrolled them in a private school. These bills were part of a larger effort to maintain racial segregation in schools following the Supreme Court's landmark ruling in Brown v. Board of Education in 1954.
Historian Gregg Michel from the University of Texas at San Antonio explains that multiple Southern states enacted similar bills during that period, all aimed at impeding desegregation efforts. By the end of the 1960s, only a small percentage of schools had made progress toward desegregation due to these legislative measures. The political will to enforce desegregation was lacking, exemplified by Texas Governor Allan Shivers' deployment of Texas Rangers to block the court-ordered integration of a high school in Mansfield in 1956.
Despite the initial support for segregationist bills, a filibuster led by State Senator Henry B. Gonzalez and State Senator Abraham "Chick" Kazen prevented the passage of most of the segregation bills, including the voucher proposal. The senators successfully filibustered for 36 hours, ultimately forcing a negotiation and a subsequent collapse of support for the segregationist measures.
Modern proponents of school vouchers, such as Derrell Bradford, argue that their aim has evolved to provide students of color with access to private schools that can better meet their needs. Bradford, president of 50 CAN, an organization supporting local school choice advocacy groups, emphasizes the importance of expanding opportunities for all students, regardless of their background. Bradford prefers Education Savings Accounts (ESAs), which allocate funds directly to parents, allowing them to choose the most suitable education for their children.
Opponents of school vouchers and ESAs argue that these initiatives harm students of color. Jaime Puente, representing the think tank Every Texan, raises concerns about the lack of civil rights protections and the limited coverage of tuition costs, making private schools inaccessible for low-income families. Puente believes that public funds would be better utilized in supporting public schools, emphasizing the need to invest in the education system as a whole to uplift all students.
Research on school choice indicates that it often exacerbates segregation rather than reducing it. Huriya Jabbar, an education policy professor at the University of Texas at Austin, explains that charter schools, often associated with school choice, tend to be more racially segregated than traditional public schools. Jabbar argues that public schools remain the best hope for integration and that increasing school diversity has consistently shown positive effects on student outcomes.
Governor Greg Abbott, a proponent of school vouchers, claims that public schools are "indoctrinating" children, citing a lack of trust in the public education system. However, critics argue that these claims are an attempt to promote vouchers and divert attention from important discussions about race and racism in schools. Public school advocates contend that the push for vouchers reflects efforts to erase Black history and suppress conversations surrounding race and racism in schools.