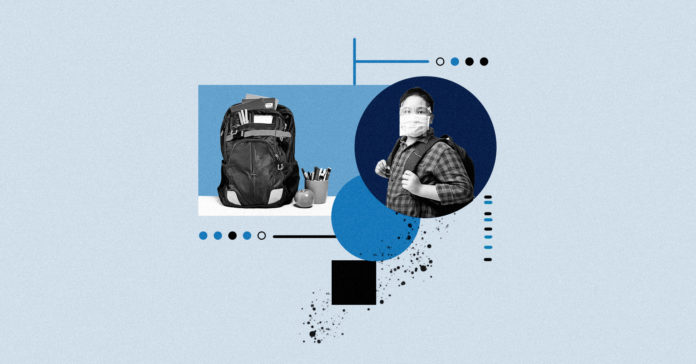 Charter schools in Texas are preparing for fall as they learn to adapt to teaching in the changing landscape of the coronavirus pandemic.
"Many charters are developing 'hybrid' learning models — with some virtual instruction and some in-person instruction — that can be used once it is safe to re-open buildings, said Brian Whitley, vice president of policy & advocacy for Texas Public Charter Schools Association. "Charter schools must follow the same rules and regulations as districts with respect to operating during the pandemic, including mandatory closure orders. School leaders are working with local health authorities to make sure they can operate in a way that is safe and addresses the needs of their communities."
Schools are planning their responses to parent preferences while trying to maximize learning for students and considering their teachers and staff members.
"We are just riding the wave with our leadership team," said Judy Moore, a middle school teacher at Austin Achieve Public Schools. "We understand that in a time like this, teachers are being asked to put themselves on the front line of a health pandemic war for the sake of the next generation – it is a difficult thing to ask and an even more humbling thing to accept the challenge."
The school year begins on Aug. 17 for Austin Achieve Public Schools, and all students will participate in distance learning for the first three weeks of school. Austin Achieve serves students in prekindergarten through 12th grade across three campuses.
The state's largest charter school system, KIPP Texas, will have a completely virtual start of school for Aug. 24 through Oct. 12.
Harmony Public Schools will start the school year on Aug. 17 and will continue online-only until at least Sept. 8. 
BASIS Charter Schools will begin with online instruction only from August 17 through September 8.
Moore said the Austin Achieve Public Schools district has sent out surveys throughout the pandemic to get parents' feedback on instructional preference and other matters as updated guidance has become available.
Austin Achieve is about to host its summer professional development sessions virtually,
"We'll be given resources and tools to help facilitate distance learning. When we moved to distance learning back in March, we were given resources and best-practices modules during our weekly PD sessions," Moore added. "We watched videos of model teachers implement lesson plans and encouraged to, on our own time, reach out to teachers outside of our organization to see what was working and what wasn't. Our PD this year will dive even deeper into meaningful and effective strategies to implement lesson plans."
Moore said last spring, their middle school posted pre-recorded lessons for students to work through daily.
"During the day (school hours), teachers monitored scholar progress and were available for one-on-one support. Our high school implemented a model more closely aligned with that of a collegiate setting, hosting live class sessions daily," the teacher said.
Austin Achieve has collected data from teachers, parents, students, consultants, and evidence-based research, Moore said.
"This information has been used to develop a comprehensive plan for implementing high-quality distance learning and safely reopening our campus when the time is right," she said. "Our (information technology) team has been hard at work to support our distance learning efforts, ensuring that all scholars, teachers, and staff are equipped with the technology they need to engage, including access to the internet."
"I can speak for many of my colleagues when I say that we have a pretty solid culture at Austin Achieve, and we trust the direction of our leadership team. We're all rallying in this together and can only hope that we will come out with a win on the other side if we persist."
Moore said she has spoken to other teachers across our district but haven't heard much about anyone resigning. The Texas State Teachers Association has heard from some teachers that they may retire rather than continue to teach during the pandemic.

"Public charters did a great job adapting to the pandemic last school year. They used their inherent flexibility and nimbleness to quickly make sure students were learning," said Whitley.
Whitley said charter schools went beyond continuing to teach.
"Many were active in their communities — Austin Achieve Public Schools, for example, hired out of work parents to help with food delivery. Harmony Public Schools Austin used their campus 3D printers to produce and assemble personal protective equipment for frontline workers."