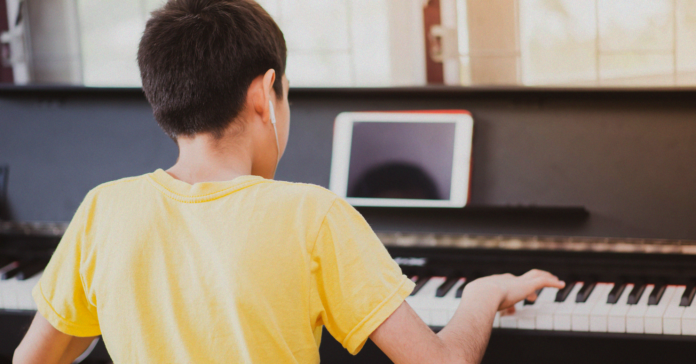 Basketball, band, drama club — what do they look like now?
Extracurricular activities provide social and emotional engagement, growth and special memories, but this year they have had to undergo some changes due to the pandemic.
Every district, educator, and program is looking at new ways to be innovative and to provide something sound for students, explained Robyn L. Harris, director of news and information at Dallas Independent School District.
At Dallas ISD, the second-largest school district in the state, student athletic programs — including contact sports like football, volleyball and basketball — have continued with as much social distancing as possible.
Band is also continuing, but there's more rehearsal outside, especially for certain instruments.
"For wind instruments, we have had to move all those outdoors," she said.
Choir is also rehearsing outside and maintaining social distance.
Theater students are still inside, but they are wearing masks while performing.
Harris said there are no audiences present for performances. Decisions on whether to offer them virtually are made on a campus-by-campus basis.
In some districts across Texas, rapid testing for coronavirus among students participating in extracurricular activities is underway.  At San Antonio ISD, rapid testing of students involved in varsity athletics began on Nov. 2, according to a letter provided to RA News by the district communications department. 
Athletes in football, volleyball and basketball will be tested every week.
Students in band, dance, cheer and pep squad who participate at varsity games will also be tested once weekly prior to game day.
Junior Reserve Officers Training Corps students will be tested once prior to future competitions.
At Houston ISD, there are no assemblies or field trips happening this year.
Athletic competitions and practices are permitted based on local health conditions. Varsity team games are being played at district stadiums with a limited number of fans in attendance. Junior varsity games are occurring on campus, but with no fans, according to a response from HISD this week.
According to the district's reopening plan, face coverings must be worn by students and teachers during all extracurricular activities, and students are not allowed to share personal belongings such as equipment, uniforms or computers. 
Each dance student must have their own water bottle, hand sanitizer, mask, dance shoes and dance bag, the district's reopening plan guidelines state.
At Austin Independent School District, there is currently a 25% audience capacity for football and basketball games, confirmed Eddie Villa, communications specialist at Austin ISD on Friday.
Villa also confirmed that students participating in in-person extracurricular activities can be provided with a COVID-19 rapid test by request. At this time, however, there is no mass testing taking place.
All athletic practice areas are being disinfected throughout and at the end of each day, and equipment used during practices will be disinfected before, during, and after practice sessions, according to the AISD Open for Learning plan, which also states that students are asked to bring their own water bottles to practice and games. 
Staff members and students must wear face masks while inside locker rooms, meeting rooms and training rooms.
"Students should always wear masks, including during the games, however, they are not required when strenuously exercising," Villa said.
For students involved with band, practice has resumed but there are no in-person assemblies, and performances are occurring virtually until further notice.
Harris said that while everything may look and feel different, it's a time to be more patient, understanding, and creative.