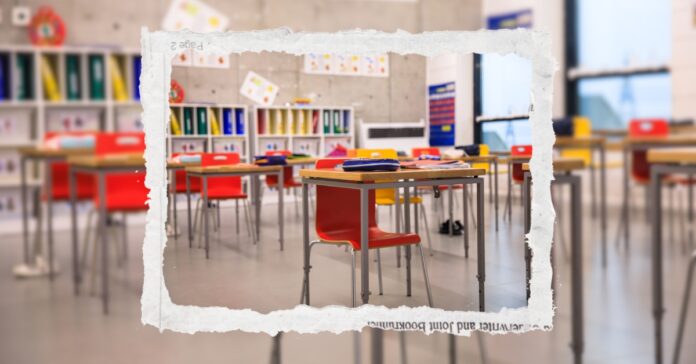 The future for education remains uncertain as Gov. Greg Abbott reiterates the importance of 'school choice' in the upcoming special session slated for October.

This declaration aligns with the findings of a report issued by the House Select Committee on Educational Opportunity and Enrichment, which was established by House Speaker Dade Phelan. The report indicates that vouchers will remain a topic of discussion during the Legislature's third special session.

During the 88th Legislative regular session, Gov. Abbott prioritized vouchers but faced opposition from "The 24," a coalition of Republican state representatives who derailed the legislation.

"The 24" helped halt vouchers voting for the Herrero amendment to House Bill 1 – the state budget bill. The amendment prohibited state funding from going to private and religious schools – it passed in the Texas House.

These representatives, hailing primarily from rural backgrounds that on average have a total school population of 50,000 students, staunchly oppose vouchers recognizing that rural public schools serve as community anchors and economic pillars.

Magnolia ISD, a quintessential rural district, grapples with financial challenges as a new school year unfolds. The Assistant Superintendent of Operations, Erich Morris, has recommended measures like freezing salaries and tapping into reserves to navigate these fiscal hurdles. Issues such as staff retention, funding shortages, security concerns, learning loss, and discipline problems further complicate matters.

"I'm confident that we will be able to do something," Morris said. "I just don't know what that something looks like at this point."
Despite a budget surplus, the 88th regular session failed to improve public education funding or increase teacher salaries, leaving the future of education in limbo. However, there is a glimmer of hope during the upcoming third special session, where Texas lawmakers have another shot of allocating funds to public education.
Cecil Bell, a prominent Republican representing District Three and formerly the President of the Magnolia ISD School Board of Trustees, has secured notable endorsements during his campaign. Figures like Kristi Baker, a former Trustee within Magnolia ISD, have shown their support.
In recent legislative actions, Rep. Bell made the decision to vote in favor of tabling the Herrero Amendment. Later, during the vote to adopt the budget amendment to HB 1, Rep. Bell chose to vote against it.
With public schools being the lifeblood of rural communities it remains to be seen if voucher-like legislation will stand a chance against rural Republicans during the third special session.