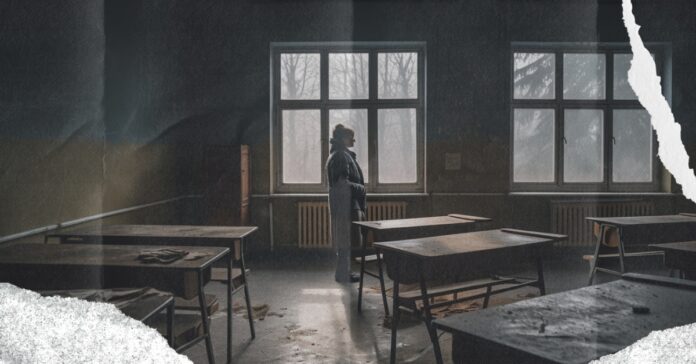 "There's any easy way to get it done, and there's a hard way. Either way, I'm in this to win this," Gov. Greg Abbott declared, referring to passing school choice legislation in the upcoming special session in October.

His declaration aligns with the findings of a report issued by the House Select Committee on Educational Opportunity and Enrichment, which House Speaker Dade Phelan established. The report indicates that vouchers will remain a topic of discussion during the Legislature's third special session.

During the 88th Legislative regular session, Gov. Abbott prioritized vouchers but faced opposition from "The 24," a coalition of Republican state representatives who derailed the legislation.

"The 24" helped halt vouchers voting in favor of adding the Herrero amendment to House Bill 1 – the state budget bill. The amendment prohibited the use of state funds for private school vouchers or voucher-like programs such as Educational Savings Accounts.
These representatives, hailing primarily from rural backgrounds that on average have a total school population of 50,000 students, staunchly oppose vouchers recognizing that rural public schools serve as community anchors and economic pillars.

No Vouchers, No Funding
Despite having a historic budget surplus, the 88th regular session failed to improve public education funding or increase teacher salaries, leaving local school districts in Brazoria County grappling with financial challenges as a new school year unfolds.

The Wise County Messenger said it best, for the past months, a common headline in Texas' newspapers has been: [Insert school district name here] adopts a deficit budget.

Pearland ISD Superintendent Larry Berger said the district is in a difficult situation due to low state funding and teacher shortages — PISD faces a $15.1 million deficit going into the next school year.

During a PISD State of the District event back in March, Berger emphasized the factors contributing to the anticipated budget shortfall. He pointed out that the district, which allocates 85% of its budget to personnel expenses, is facing limited options for cost reduction.

"We can't make those cuts in the classroom," Berger said. "It's a difficult proposition."
In addition, Berger said he was disappointed that none of the multi-billions from the historic budget surplus was allotted to schools, especially since they are adding costs, but not adjusting for inflation.

"We're providing 100% of the education the state asks us to do, but they're only giving us 50% of the funding," Berger told Community Impact.

The deficit, which continues to grow quickly without any extra from the state, threatens to affect student instruction and program offerings unless additional revenue sources are secured. Thanks to the lack of funding during the regular legislative session, school districts have gotten creative in securing local funds to survive the school year.

Which is why Pearland ISD will seek voter support for additional funding via the Voter Approved Tax Rate Election (VATRE) initiative to make up the difference. Berger intends to ask voters for just 9 additional cents that he says will give the district $11 million dollars.

Last Chance?

In the upcoming third special session, there remains a glimmer of hope for public schools as Texas lawmakers have an opportunity to allocate funds for raising the basic allotment and enhancing teacher pay. This potential development could relieve school districts from the need to devise their own funding strategies.

Ed Thompson, former member of Pearland ISD board of trustees and current Republican representative of District 29, is passionate about the value of a strong education.

According to his campaign website, Rep. Thompson helped increase public education funding by $5 billion and helped reduce recapture for school funding to keep more of Texans tax dollars in-district, ensuring "that our local schools remain strong and the future bright"

"Texas made a promise to take care of our educators and students. Ed intends to keep that promise!" Rep. Thompson said.
However, during the vote to adopt the Herrero Amendment, which prohibited the use of state funds for private schools, Rep. Thompson decided to vote Present Not Voting (PNV.) In the end, the Herrero Amendment passed 86-52, not a decisive victory for voucher opponents, but a victory all the less.

The ultimate goal for those who opposed private school vouchers, was to hit at least 100 votes on the amendment, a measure that could have taken vouchers off the table in final budget negotiations.

In the end, the voucher Titanic sank. But it was a bittersweet victory since public education funding also went down with the ship.
It remains to be seen if House Republicans will continue to band together to block vouchers during the third special session which is set to commence October 9th.