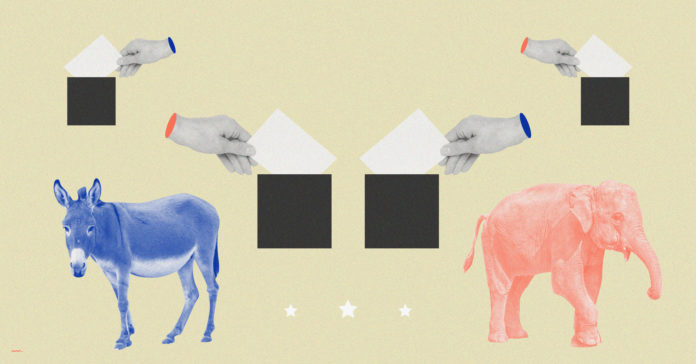 Everyone may be gearing up for the 2022 midterms, but there is a small spattering of important elections happening next week as well as in November. Here's what to look out for if you want to vote.
Texas House Special Elections – September 28
Two Texas House districts are slated to have special elections to fulfill seats on Tuesday, September 28.
The first is Texas House District 10 in Waxahachie, which is currently vacant. The seat was formerly held by Republican Jake Ellzey, who won a seat to the United States House of Representatives for District 6 in another special election when Republican Ron Wright died in office. 
The district is one of the state's safest Republican strongholds, with no Democrat even being on the ballot in 2020. Instead, the fight will be between two conservatives after an eight-way GOP fight earlier this year. John Wray previously held the seat before Ellzey and is trying to reclaim it after not seeking re-election in 2020. He is endorsed by Ellzey and campaigning mostly on his experience as a legislature.
His challenger is Brian Harrison, who previously served as Chief of Staff in the U.S. Department of Health and Human Services under President Donald Trump and who has been endorsed by Senator Ted Cruz. Harrison won the Republican runoff over Wray by 5 points and is campaigning on his closeness to Trump.
The second fight is in Texas House District 118 in southern and eastern San Antonio. It was vacated rather abruptly when Democrat Leo Pacheco announced he was leaving the seat to teach public administration at San Antonio College. Pacheco was somewhat on the outs with his fellow liberals, having both voted for the permitless carry bill and failing to join the exodus to Washington D.C. in order to prevent the voter rights and access restriction bill from being voted on in the House.
The district is consistently blue, though Republicans do at least give it a shot unlike Democrats in District 10. Two of them are registered for the race. One is John Lujan, who previously held the seat following a special election in 2015 before losing it in 2016. He is running on his record as an entrepreneur and to pass flood mitigation legislation. The other is Adam Salyer, a real estate businessman who previously lost to Pacheco.
On the Democrat side are three candidates. Kate Farias is running against Governor Greg Abbott's "war on women" and has secured the backing of the Texas State Employees Union. Lawyer Desi Martinez has made expanding healthcare in Texas his top priority. Frank Ramirez was previously the zoning and planning director for District 7 San Antonio City Councilwoman Ana Sandoval before running for the District 118 on fighting the new abortion law and reforming the Texas electrical grid. He received the endorsement of the San Antonio Express-News.

With so many candidates in the race, look for it to go to a runoff.
Constitutional Amendments – November 2
It's just not a Texas election without a constitutional amendment (or many) on the ballot, and 2021 is no different. The eight amendments being voted on this November are:
*An authorization for rodeo sports organizations to conduct charitable raffles, one of the rare pro-gambling initiatives to pass the legislature in recent years.
*An authorization for counties to finance public transportation infrastructure projects in underdeveloped areas.
*A ban on limiting religious services born from the conservative backlash over COVID quarantine restrictions.
*Changes to the qualifications needed to be a "justice of the supreme court, a judge of the court of criminal appeals, a justice of a court of appeals, and a district judge." These include residency of Texas and citizenship in the United States, ten years practicing as a lawyer or judge, and a prohibition on serving if a law license is revoked. The amendment will hopefully result in fewer unqualified people being elected to judgeships.
*Changes allowing the Texas Commission on Judicial Conduct to receive complaints about candidates, not just sitting judges.
*Changes to nursing home protocol allowing residents to establish one essential caregiver who can not be barred from the facility. The proposition came from the lockdown of nursing homes during COVID. 
*A proposal for limiting property taxes on disabled people with deceased spouses over the age of 55.
*And a similar proposal doing the same for spouses of people killed in the line of duty while serving in the United States armed forces.