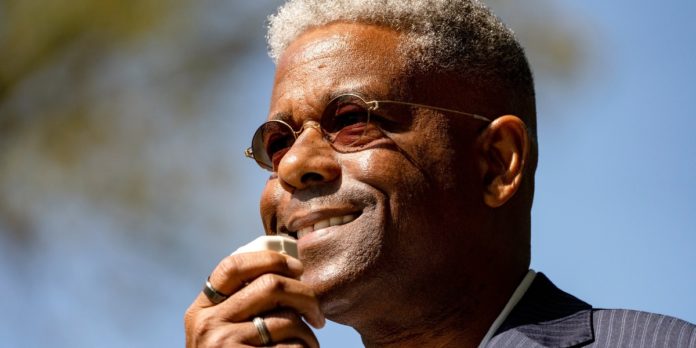 Texas GOP Chairman Allen West has announced his resignation as chairman of the Republican Party of Texas this Friday morning.
"It has been my distinct honor to serve as Chairman of the Republican Party of Texas. I pray Godspeed for this governing body," he said in a statement.
West had only been in the seat for less than a year, he'll remain in charge until it's effective, on July 11th, 5pm.
While nothing in state law says one needs to resign as party chair to run for statewide office, speculation says he'll challenge current Gov. Greg Abbott for the governor seat.
West has frequently attacked and criticized Republican state officials including Governor Abbott and House Speaker Dade Phelan. Abbott is currently facing a primary from former State Senator Don Huffines, and if West were to join the field, it will increase the battle for the extreme right-wing of the Republican Party. 
Incumbent Attorney General Ken Paxton is also facing a party primary from Land Commissioner George P. Bush, and there are also rumors Texas Agriculture Commissioner Sid Miller has considered running for higher office, but his office has recently become embroiled in a corruption investigation.