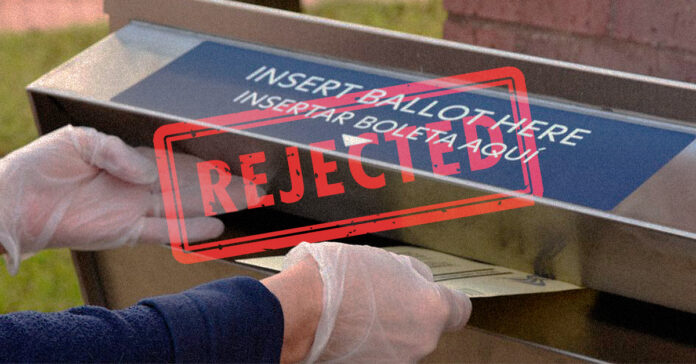 Since Republican lawmakers approved stricter voting rights, multiple concerns about the law have been raised – including "voter suppression" issues.

The most recent hurdle election officials are facing is: mail-in ballots.

Hundreds of completed ballots are being initially rejected for not meeting the state's new identification requirements, as reported by The Texas Tribune.

The current law – known as SB1 – requires you to provide a form of ID – social security number or driver's license number – that matches your registration record. Officials cannot accept ballots without ID information.

When a ballot is rejected it gets mailed back – only if there is still time for the voter to send back the corrected envelope. When officials determine there's not enough time, they notify voters by phone or email, and voters must visit the elections office in person to correct the issue, or use the new online ballot tracker to verify the missing information, according to The Texas Tribune. 
The most taxing issues are time and willingness to cooperate.
"That's our big question mark right now: Are voters going to go through the extra step to correct it?" said Isabel Longoria, the Harris County elections administrator.

According to The Texas Tribune, as of Wednesday, election officials in Harris County alone had flagged 1,360 mail-in ballots to be sent back to voters — 40% of the mail-in ballots returned up to that point — because they lacked an ID number.
Election officials in other suburban counties are facing similar rates. In Hays County and Williamson County, was 30% of voters had not filled out their ID requirements.
Based on early figures, election officials are worried the problem will escalate and have begun to prepare, staffing up ahead of the rush.
A possible spike is probable when the deadline is closer. Voters have until election day – March 1 for the primary – to mail or return their ballots.