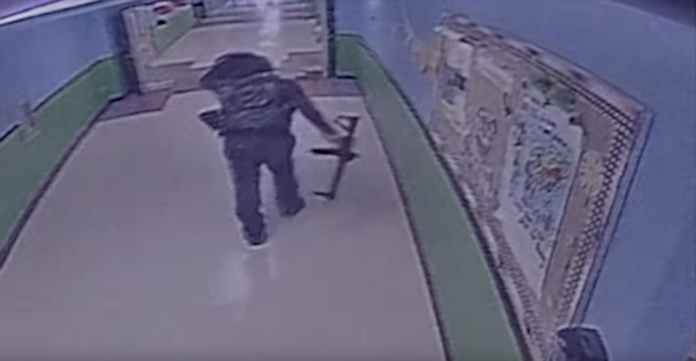 A brutal ad in the Texas governor's race by a new dark money group, No It Couldn't LLC, is airing in the closing weeks of the campaign in Houston and Austin. The entity was set up last week in Delaware and is reminiscent of another recent entry into Texas' political ad wars, Coulda Been Worse LLC, also set up in Delaware.
The group is likely tied to Democrats, reports Patrick Svitek of the Texas Tribune. According to FCC filings, the ad's buyer is listed as "Commercial Space Experts." Its address belongs to Democratic firm Hulsen Media Services. The LLC has spent $28,000 so far, according to AdImpact.
The ad is likely to be very controversial, as it intersperses security video clips of the Uvalde gunman juxtaposed with Gov. Abbott's assurances that last session's permitless carry bill would not result in more gun violence.
"I don't think there's gonna be any bad side effect to it," Gov. Abbott intones while a video shows the gunman entering the school and brandishing an assault rifle, "and I feel pretty good about it passing," Abbott continues.
The ad, which begins with a warning that the video contains "disturbing content," closes with the gunman firing into the classroom from the hallway. It is unclear whether using this footage will help accomplish the political goals of the group or backfire due to its disturbing nature.
The ad conflates Gov. Abbott's rhetoric about a law regarding handguns with AR-15 style assault weapons, which were not affected by the bill. The legislation discussed by Abbott allows Texans to carry a handgun without a license or without any kind of training. It was controversial in its own right, but did not involve long guns.
To learn more about gun violence in Texas, see RA News' Gun Violence Watch.