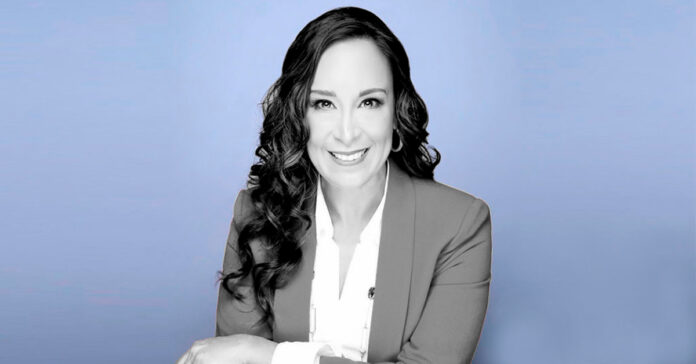 Monica De La Cruz, a star Republican congressional candidate, who is running for the 15th Congressional District in Texas, is seen as a top choice for the seat among GOP leadership.

According to The Washington Post, De La Cruz was picked this week by House Minority Leader Kevin Mcarthy and is known as a "young gun," a designation given by the party to candidates who "have met a series of rigorous goals and surpassed program benchmarks to establish a clear path to victory."

On her "clear path to victory," De La Cruz might have some unforeseen obstacles as her husband Johnny Hernandez, accused her in court documents of "cruel and aggressive conduct" toward his 14-year-old daughter, including verbal and physical abuse. 

The couple has no biological children, with Hernandez's daughter being from a previous relationship. Hernandez, who has been married to De La Cruz since 2015,  filed for divorce a month ago in the Hidalgo County District Court. Alleging that De La Cruz mistreated his daughter. On a recent Sunday at church, she took her to the bathroom and pinched her to stop her from crying in front of everyone.

He also claimed De La Cruz was verbally abusive to his daughter. Saying that in August, she said she would divorce him if he brought the child back to live at their home, as reported by The Washington Post.

"Unfortunately, it got to that point where I had to make a decision for the best sake of my daughter," Hernandez said in an interview Tuesday.
De La Cruz announced last week on Twitter that she was going through a divorce.

"This is not what anyone wants or expects when getting married but we believe this is the best decision. We are dealing with some mental health issues in our family & would appreciate your prayers and support," De La Cruz wrote. "I remain committed to being a devoted, loving mother to my children and humbly ask for privacy for our family during this difficult time."

In response to De La Cruz's tweet, Hernandez asked her to stop mentioning his daughter – who has been hospitalized several times – in her campaign on twitter. "She is using my daughter for sympathy votes. My daughter is going through mental health issues, and she should not be using that on her campaign page," said Hernandez.

De La Cruz said in a statement to The Washington Post that the accusations are "false, and I'm heartbroken that as we work through some mental health issues that involve a minor this deeply personal matter is now being exposed in the national press. My number one concern will always be the well-being of all of my children, and I would appreciate your prayers and continue to ask for privacy for our family."
On Oct. 19, De La Cruz agreed to move out of the family house, according to court documents.