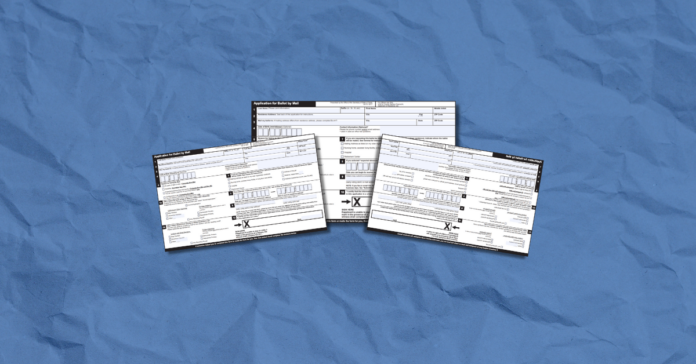 Election officials nationwide are grappling with unprecedented challenges as they face an exodus of experienced personnel.

The persistence of baseless claims by former President Trump and his supporters spread through right-wing media, has fueled conspiracy theories about election security. Election officials across the political spectrum have faced vitriol and threats, even in areas that voted for Trump in 2020. The threats have become increasingly severe, forcing some officials to quit their positions.

A few months back, Heider Garcia, the head of elections in Tarrant County, Texas, announced his resignation due to threats and intimidation. Garcia cited the county's recent establishment of an election integrity task force as a significant factor that undermined his ability to independently oversee elections.
According to The New York Times, during the 2020 election, Tarrant County, where Trump suffered a rare defeat for a Republican presidential candidate, faced right-wing skepticism and threats targeting Garcia and other officials. Despite receiving acclaim from state auditors for their handling of the 2020 voting, the county's newly elected judge and other Republican officials proceeded with plans to create the election integrity task force, aimed at prosecuting election crimes despite the rarity of voter fraud.
Garcia, in his written testimony to the Senate Judiciary Committee last year, recounted numerous threats he received, including doxxing campaigns, death threats, and false accusations of manipulating election results.

One online threat he cited said: "Hang him when convicted from fraud and let his lifeless body hang in public until maggots drip out his mouth."
He urged the committee to implement better protections for election officials.

The situation is not unique to Texas. Last year, all three election officials in Gillespie County, Texas, resigned due to repeated death threats and stalking. Similarly, a rural Virginia county lost its entire elections staff this year following a surge of baseless voter fraud claims.

North Carolina is another state that is suffering due to retirements, resignations, and other career moves. According to a March poll by the Massachusetts Institute of Technology Election Data and Science Lab, over 25% of North Carolina's county election directors have faced personal threats, while 85% report a significant increase in work-related stress since 2019, as reported by The Guardian.

The high turnover of election officials raises concerns about the loss of experienced personnel and the potential impact on the integrity of future elections. Without veteran directors, the responsibility of interpreting and implementing complex election laws falls on relatively inexperienced shoulders. Elections in the United States are decentralized, and county-level officials are crucial in ensuring democracy works smoothly.