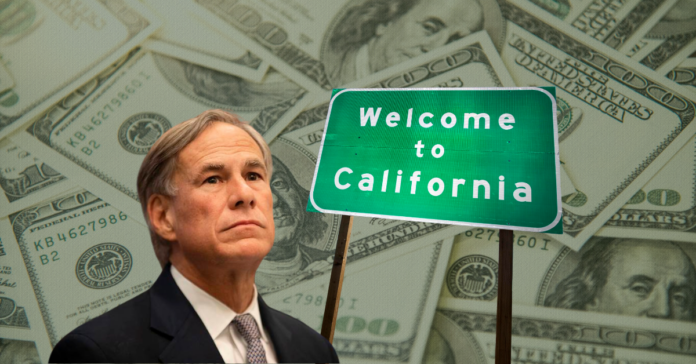 It might be time for Gov. Greg Abbott to retire his popular rallying cry, "Don't California my Texas!," after all, The Golden State has proven to be a powerful donor, giving him millions of dollars for his gubernatorial campaign.

In the past, Abbott has been known to criticize his Democratic opponent for raising money in California.

"By traveling to one of the bluest states in the nation, this far-left candidate is going to raise massive amounts of funds from California liberals with deep pockets — and this fundraising haul will be spent to bring liberal, California-style policies to Texas. We can't let California cash turn Texas blue," his campaign website declared.
It seems like when it comes to cash, Abbott has no problem if it's blue.

Here are the top 5 California donors for Abbott, as first reported by The Houston Chronicle:
$1.5 million: Ed Roski, Jr., president of real estate development company Majestic Realty and part owner of the Los Angeles Lakers and Los Angeles Kings.
$100,000: Robert Olson, president of Newport Beach construction and development company, R.D. Olson Development.
$100,000: David Pyle, founder of American Career College and executive chairman of the board of West Coast University, a private, for-profit college.
$36,000: Molina Healthcare Inc. PAC, a political action committee for a managed care company headquartered in Long Beach.
$25,000: James Antonowitsch, founder of the addiction rehabilitation center in Los Angeles, the Oasis Treatment Center