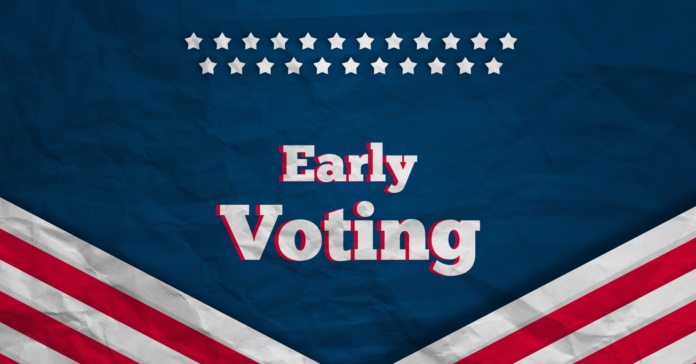 You may have heard the saying "make a kit, have a plan" in connection with hurricane and flooding preparedness. The same is true as Texans prepare to vote in the middle of a pandemic.
Early voting for the runoffs begins Monday and continues through Friday, July 10, with the exception of July 3 and 4, when the polls will be closed in observance of Independence Day.
Texans are voting in runoffs to decide party nominations in 35 GOP and Democratic races for everything from Congress to legislative seats and local governmental positions.
Gov. Greg Abbott delayed the runoffs until July in hopes the pandemic would be less of a problem by then. He also doubled the length of early voting to ease crowds at the polls. Ironically, there are many more COVID-19 cases now than they were when Abbott made his decisions.
Although county elections officials are putting in place precautions at local levels, there are no statewide mandated health and safety protocols for voting. The secretary of state's office recommends social distancing when waiting in line, wearing a mask and bringing your own hand sanitizer and writing utensil or stylus for checking in and marking the ballot.
"Despite COVID-19, the drumbeat of our democracy has marched on," said Secretary Ruth Hughs. "I strongly encourage all eligible Texans to set aside time now so they can be prepared to cast a ballot during the early voting period or on Election Day. It is essential to our democracy that Texans are able to safely and confidently cast their vote."
Since the July election is to decide runoffs, you will need to vote with the same political party you chose for the March primary.
A valid photo I.D. is required.
The seven forms of approved photo ID:
Texas Driver License issued by the Texas Department of Public Safety (DPS)
Texas Election Identification Certificate issued by DPS
Texas Personal Identification Card issued by DPS
Texas Handgun License issued by DPS
United States Military Identification Card containing the person's photograph
United States Citizenship Certificate containing the person's photograph
United States Passport (book or card)
Voters who do not possess and cannot reasonably obtain one of the seven forms of approved photo ID may execute a Reasonable Impediment Declaration form, available to them at each polling location, and provide a supporting form of identification. In addition, certain voters may qualify for an exemption to presenting an acceptable form of photo identification or following the Reasonable Impediment Declaration procedure and present a copy or original of one of the following supporting forms of identification:
a government document that shows the voter's name and an address, including the voter's voter registration certificate
a current utility bill
a bank statement
a government check
a paycheck
a certified domestic (from a U.S. state or territory) birth certificate
a document confirming birth admissible in a court of law which establishes the voter's identity (which may include a foreign birth document)
Sample ballots and information on polling locations are available by contacting your local county election office. More information is also available at votetexas.gov.If you intend to vote by mail, your completed Application for Ballot by Mail must be received by the Early Voting Clerk in your county of registration by Thursday. Learn more about the requirements to vote by mail in Texas.