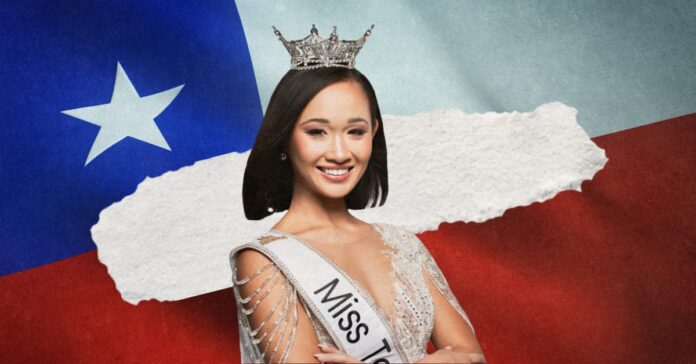 Former Miss Texas, Averie Bishop, has filed to challenge state Rep. Angie Chen Button (R-Richardson) for her state House seat, according to the latest TEC update.
Bishop became the first Asian American winner of the Miss Texas competition in its 85-year history last year. She was unwavering in her activism throughout her tour as Miss Texas.
She is no stranger to having her talents, leadership abilities and appearances judged, this time she will have to win the votes of House District 112, north of Dallas.
Historically, this title has been held by white women who often do not take any controversial political stances. For her "year of service" Bishop did the exact opposite and chose diversity and inclusion.
As Gov. Greg Abbott and other Republican lawmakers in Austin pass legislation restricting how teachers can teach the history of racism and slavery in America and banning diversity, equity and inclusion "DEI" across Texas universities — Bishop has spoken out against the legislation.
To her more than 800,000 thousand followers on TikTok she has called for better sex education at Texas schools and legal access to abortions. She criticized the lawmaker's responses and their policies on gun violence following the Uvalde mass shooting.
Bishop will be running in the Democratic primary and if she wins, she will face Button in the general election in 2024.
Button emigrated to Texas from Taiwan and has served in the Texas House since 2009. She won her most recent election last November by 6,620 votes, or just under 10%.
On Tuesday, Bishop posted a video on TikTok talking about some of the research she has done to run for public office. A formal announcement from Bishop is expected by the end of the month.