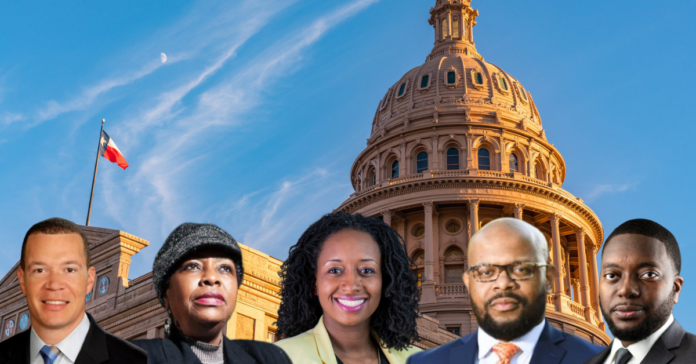 Updated September 11: Paul Stafford dropped out of the HD-100 special election due to residency issues.
The passage of the filing deadline on Wednesday, Sept. 4, has locked in the candidates for the multiple statehouse special elections being held this fall.

Voters in State House District 100, which covers a large portion of eastern Dallas, have five Democrats to choose from. Gov. Greg Abbot called the election when former representative Eric Johnson resigned his seat to run in the Dallas mayoral race.

Although Johnson was inaugurated as the mayor of Dallas on June 17, he isn't exactly a "full-time mayor." In August, Johnson took a partnership position at Locke Lord, a national corporate law firm.

The ballot to replace Johnson as state representative will include James Armstrong III, a certified urban economic development expert and a member of the Mayor's Grow South Advisory Council. Armstrong is also the senior pastor of the Community Fellowship Church in West Dallas.

Also on the ballot will be Sandra Crenshaw, a former member of the Dallas City Council and Johnson's 2018 primary opponent. Daniel Davis Clayton will also appear on the ballot.

Clayton, a Dallas area small businessman, came to prominence in early August after organizing a productive meeting between Dallas' law enforcement agencies and the city's black community.

Longtime Democratic political operative Lorraine Birabil is also running for the seat. Birabil is well connected, and well respected by the Texas Democratic Party.

She was an aide to U.S. Rep. Marc Veasey (D-Fort Worth) and was a staffer on the campaigns of Beto O'Rourke, Wendy Davis and Dallas County Judge Clay Jenkins.
Birabil came into the race with an impressive list of endorsements including Jenkins, Veasey, state Rep. Theresa "Terry" Meza (D-Irving), Dallas County Commissioner John Wiley Price and Oak Cliff neighborhood advocate Edna Pemberton.

Dallas attorney Paul K. Stafford is also a candidate for the seat. In 2014, Stafford ran for Texas House District 115. He won the Dallas Morning News' endorsement, but ultimately lost the race.

To win the special election outright, a candidate must receive at least 50% of the total votes, or there will be a runoff election between the top two vote-getters several weeks after the first round.

Early voting will begin on Monday, October 21, 2019. Election Day is November 5, 2019.