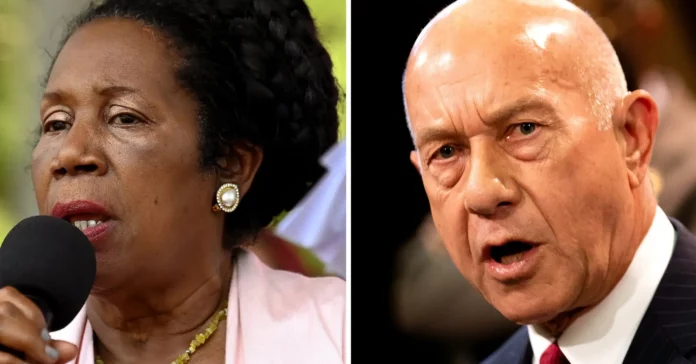 State Sen. John Whitmire is leading U.S. Rep. Sheila Jackson Lee in early returns to become Houston's next mayor, but the race was poised to head to a runoff, according to early returns reported Tuesday night.
The two frontrunners vying to succeed Mayor Sylvester Turner are longtime Democratic heavyweights. Whitmire was elected to the Texas Senate in 1982 and is its longest-serving member. Jackson Lee has served in the U.S. House since 1995.
None of the 16 other candidates in the crowded field for the mayor's seat have broken through; Gilbert Garcia, the former chair of the Metropolitan Transit Authority of Harris County had the third-most votes but still hadn't reached the double digits, according to Decision Desk HQ.
The race has often focused on issues like Houston's crime rate, the city's looming budget crisis and trash pickup. But it's also boiled down to a personality contest between the two veteran lawmakers.
The Texas Tribune thanks its sponsors. Become one.https://graphics.texastribune.org/graphics/decision-desk-embeds-2022-05/2023-11-07/houston-mayor/
Whitmire entered the race as the immediate frontrunner, bolstered by a massive war chest and a bipartisan coalition, while also defending his Democratic credentials. Jackson Lee sought to bite into Whitmire's Democratic support by trying to tie him to Republican Gov. Greg Abbott and former President Donald Trump in television ads and roping in endorsements from big-name Democrats like Nancy Pelosi and Hillary Clinton.
Jackson Lee has faced major headwinds. Her fundraising was no match for Whitmire's financial stockpile. Before early voting began, an audio recording of Jackson Lee berating a staffer in an expletive-filled rant leaked to the public. Jackson Lee later expressed remorse about the behavior in the recording.
There are some other well-known local names vying for the position. They include Garcia; Robert Gallegos, a current City Council member; and Jack Christie, a former council member who once chaired the State Board of Education.
This story originally appeared in the Texas Tribune. To read this article in its original format, click here.