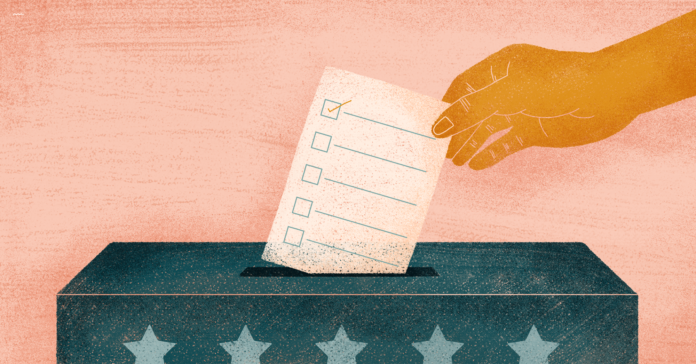 Texas voters will head back to the polls July 14 to decide more than 30 Republican and Democratic primary runoffs. These include runoffs for the Democratic nomination for the U.S. Senate and Texas Railroad Commissioner, 15 U.S. House seats, two State Board of Education positions, two Texas Senate districts, 14 Texas house seats and numerous judicial races.
In these races, the March 3 primaries resulted in no candidate exceeding 50% of the vote, forcing runoffs between the first- and second-place finishers. 
Due to the COVID-19 pandemic, Gov. Greg Abbott pushed the original runoff date from May 26 to July 14.
The last day to register to vote in the July primary runoff election is Monday.
Early voting is from June 29 through July 10, twice as long as normal because of coronavirus.
If you intend to vote by mail, your completed ballot must be received by July 2. 
Remember that this will be a runoff election, so you have to vote with the same party that you declared in March. 

You can find more information on the candidates on the ballot here.