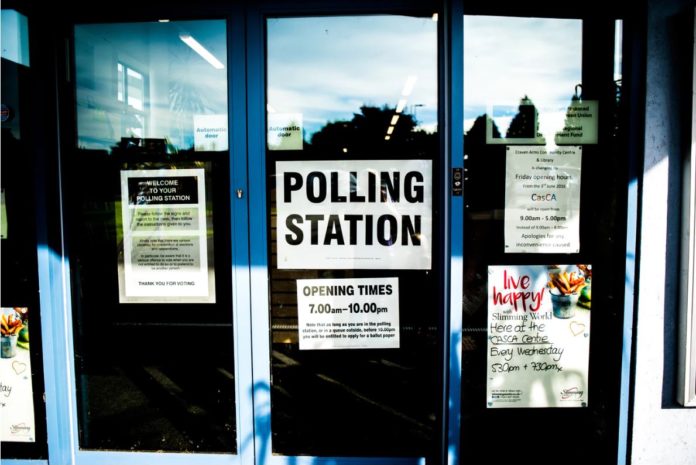 More than twice as many Texans in the state's most populated counties voted during the first week of this year's early voting than the first six days of early voting during the 2014 midterm election.
According to the Texas Secretary of State, 1,877,455 million people voted in person and by mail in the 15 counties with the most registered voters from October 22 to 27 (Monday through Saturday last week). Voters in those same counties cast 837,149 either in person or by mail four years ago.
The 15 counties in the secretary of state's data are Harris, Dallas, Tarrant, Bexar, Travis, Collin, Denton, El Paso, Fort Bend, Hidalgo, Montgomery, Galveston, Nueces and Cameron.
Harris County, the most populated county in the state, had 394,671 in person votes and 468,549 mailed in ballots for 20.04 percent of cumulative votes during the first six days of early voting this year. That's more than double of votes during the first six days of early voting in 2014 in Harris County where 127,778 people voted in person and 185,324 ballots were mailed in, representing nearly 9 percent of the 2.06 million registered voters in the county.
Other counties that saw a significantly higher voter turnout during the first week of early voting this week include Dallas (307,342 votes in 2018 vs. 102,549 votes in 2014); Bexar (226,845 votes in 2018 vs. 96,546 votes in 2014), and Williamson (99,877 votes in 2018 vs. 28,980).
"Early voting continues to be strong," Bruce Elfant, voter registrar for Travis County, wrote in a Facebook post on Friday. "After just 5 days of early voting the 2018 voter turnout will likely have passed the entire Early Vote turnout for the 2010 and 2014 elections."
Travis County had 203,582 cumulative in person votes and mailed in ballots by Saturday. During the first six days of early voting in 2014, Travis County had 64,240 total votes.
While it's not completely clear why so many more voters are voting early this year compared to the last midterm election, some experts believe the competitive race between Republican U.S. Senator Ted Cruz and Democrat Beto O'Rourke is one reason for the uptick in votes.
Renee Cross, senior director of the Hobby School of Public Affairs at the University of Houston, told the Texas Tribune that the Supreme Court Justice Brett Kavanaugh hearings and polarizing national politics may also be pushing more Texans to vote.
Jay Aiyer, an assistant professor at Texas Southern University, wrote in the Houston Chronicle notes about 15 percent of all voters in Harris County have been between the ages of 18 and 35, twice the percentage of the 2014 midterm election.
"What seems to be emerging is that the new normal in Texas politics will be greater enthusiasm, competitiveness and voting," Aiyer wrote, noting Texas may soon have two competitive political parties.
Early voting runs this week and concludes on Friday, November 2nd.  More counties have longer hours for early vote this week, allowing greater opportunities for voters to participate in this election.