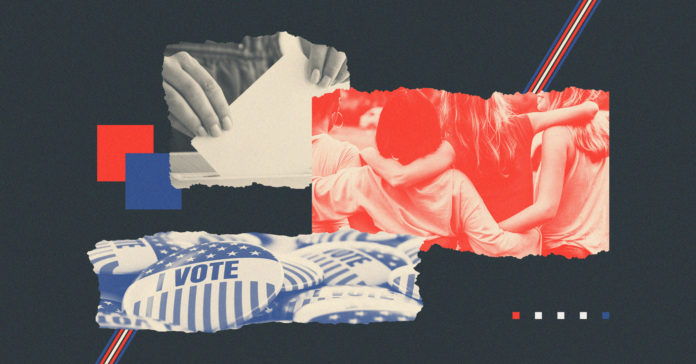 A record number of Texas women signed up to run for political office in the 2020 election cycle. Some did well. Some did not.
"Women candidates did well up and down the ballot, but incumbents fared better than challengers in the general," said University of Houston political science professor Brandon Rottinghaus. "This follows a cycle where women did better in Democratic primaries than male candidates in Texas," Rottinghaus said.
As the share of women voting in Texas has been increasing, and the gender gap between Republicans and Democrats continues to grow, Rottinghaus said women are likely to find more success. He says recruitment, securing early resources like money, staff and campaign organization are key to women winning.
"If they don't run, they can't win, and scholarship shows that they are less likely to run without being asked."
One of Rottinghaus' colleagues at the University of Houston echoes his sentiment.
"When women run, they tend to win, particularly at a local or state level in Texas," said Renée Cross, senior director for UH's Hobby School of Public Affairs.  
An example is in the 2020 primaries in Texas, Cross said. "Seventy women ran for Congress, 18 won their primary, and another 13 made it to a runoff. The majority of the women candidates were Democrats."
"The fact that an unprecedented number of women, whether Democrat or Republican, ran in 2020 bodes well for more diversity in our nation's capital as well as state and local government in the future," Cross added.
A bright spot for Republicans was the reelection of Texas Supreme Court Justice Jane Bland, who garnered more votes on Nov. 3 than any other candidate in Texas history.
"This is a HUGE accomplishment. I know Jane personally. She has a wonderful pedigree, has been a leader in the legal field for decades and is a very good mother," said University of Houston Downtown political science professor Jacquie Baly. 
Elsewhere on the ticket, results were somewhat mixed for Republicans.
In the Texas House, incumbent State Rep. Sarah Davis (R-Houston) lost her seat to Democratic Challenger Ann Johnson. Despite Davis' loss, however, Republicans netted one more woman in the Texas House GOP Caucus thanks to the elections of Lacey Hull in House District 138 and Shelby Slawson in District 59.
At the congressional level, U.S. Rep. Kay Granger (R-Fort Worth) is no longer the lone Republican woman in the 23 member Texas GOP US House delegation. She will be joined by Beth Van Duyne, who won the race to represent the Texas' 24th Congressional District.
Among Democrats, Lizzie Fletcher (R-Houston) won reelection to a second term as the representative for Texas' 7th Congressional District.
The news wasn't so good for other Democratic women.
Of the 10 challengers hoping to flip GOP-held congressional seats, seven were women, and all of them were defeated.
"This was largely a status quo election, with few advances or regressions," said Rice University political science professor Mark Jones.
How Did Minority Candidates Fare?
When it comes to minority candidates and how they did, Baly refers to Fletcher's win over Republican Challenger Wesley Hunt, an African American, and the Texas House District 26 race, which was won by Jacey Jetton, an Asian American.
Baly said these two races illustrate that Texans are not interested in identity politics. "They are interested in the candidate that best represents their areas and interests," Baly added.
Cross sees an improvement in diversity on the Texas ballot, primarily in urban and suburban areas.
As evidence of this, she points to Houston's city council. "It is considerably more diverse than it was 20 or 30 years ago, especially in terms of African American representation," she said.
Harris County just elected its first Black woman as county clerk and its first Black and youngest man as district attorney, Cross noted further.
"In nearby Fort Bend County, an Indian American man won the race for county judge in 2018, another first," she said.
Cross said the election of Vice President-elect Kamala Harris is sure to serve as inspiration for many future candidates of either party, for both women and minorities. "Yet they have to run in order to win," she said.