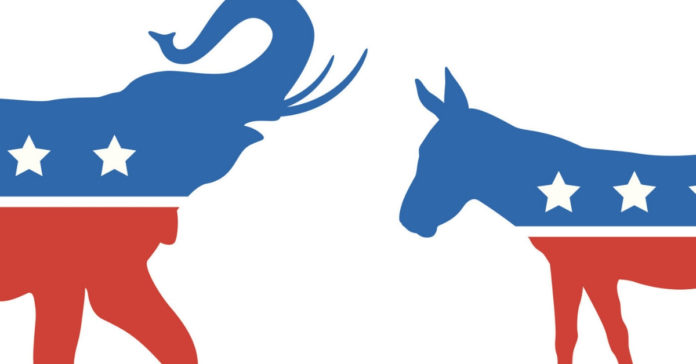 New candidates file for the HD-138 election. Since state Rep. Dwayne Bohac (R-Houston) announced he won't be seeking another term challengers have come out of the woodwork.
Multiple Democrats and Republicans have filed to run for the open seat. In 2018, Bohac won reelection by less than 50 votes

In the last few weeks, Republican tax advisor and president of the Harris County Department of Education's Board of Trustees Josh Flynn filed paperwork to run in HD-138. Flynn is one of the new candidates to file for the HD-138 election.

Flynn might be joined in the Republican primary by Claver T. Kamau-Imani, a radio host and pastor. Kamau-Imani is already endorsed by Texas Right to Life.

Additionally, Republican precinct chair Lacey M. Hull has filed paperwork to appear on the ballot. Hull is fairly well-known in conservative circles. She campaigned for state Reps. Valoree Swanson (R-Spring) and Briscoe Cain (R-Deer Park). 

Hull also block-walked for Erin Swanson, who lost a 2018 race for Harris County Civil Court at Law No. 2.
Although Campaign finance records show that Hull has given small contributions to a number of right-wing candidates since 2015, it was her 2017 testimony on House Bill 2249 that made a conservative darling.

Bohac's decision not to seek reelection next year gives Democrats a good opportunity to pick up his West Houston district.
If the Democrats' new candidates for the HD-138 election can win it would move them one seat closer to flipping the State House.

Currently, the Dems need 10 seats to flip the House — nine if they can hold onto HD-100, a solidly blue district represented by Eric Johnson until he decided to run for mayor of Dallas.
Even before Bohac announced his retirement from public office he'd drawn two Democratic challengers —Akilah Bacy and Josh Wallenstein. In April Adam Milasincic, Bohac's 2018 opponent, announced that he won't be running again and threw his support behind Bacy.
Bohac is the latest in a long line of Texas Republicans to announce a decision to resign or not seek reelection. So far, six of Texas' Republican congressmen and three additional GOP state representatives will join Bohac on the political sidelines.
Since the filing period for the 2020 primaries doesn't open until November, the next few weeks could bring more retirement announcements.