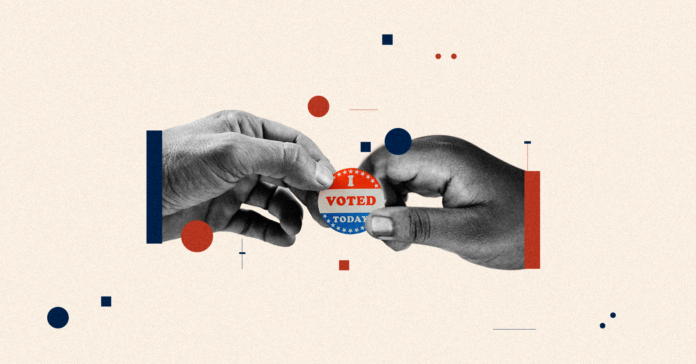 Mi Familia Vota, the NAACP and two voters are suing Gov. Greg Abbott and Texas Secretary of State Ruth Hughs for "failing to ensure that voters in Texas will be able to safely cast their ballots in upcoming elections."
The lawsuit alleges the state's lack of a sufficient number of polling places and early voting locations creates unsafe conditions and suppresses minority turnout. In addition to expanded voting access, the plaintiffs also want paper ballots substituted for the electronic voting machines, citing increased risk of COVID-19 transmission from touch screens and delays associated with disinfecting the equipment.
"Black, Latino, and Native American voters have been disproportionately affected by the pandemic, experiencing higher incidences of coronavirus infection, hospitalization, and fatalities," the lawsuit states. "They also face greater risks to their health by voting, particularly because defendants have reduced the number of polling places available in their communities, exacerbating the health and safety risks of overcrowding during the pandemic."
This latest filing comes on the heels of unsuccessful attempts by Texas Democrats and other advocacy groups to expand voting by mail to all Texans during the pandemic. That issue is currently pending before the U.S. Supreme Court and the 5th U.S. Circuit Court of Appeals in New Orleans.
The November election is turning out to be the most litigated in U.S. history, with more than 150 lawsuits pending from various groups around the country.