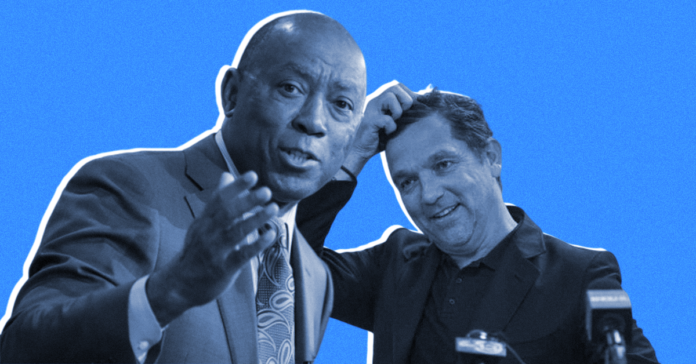 In the runoff election for Houston's mayor decided on Saturday, December 14, incumbent Sylvester Turner secured his bid for reelection by a wide margin, winning 57 percent of the vote over challenger Tony Buzbee's 43 percent.

The results of the election indicate that Houston voters, which make up a diverse electorate, were not swayed by the candidate Texas Monthly compared to a "Trumpian Shark" who self-financed a $12 million campaign.

In the final days before the runoff, Buzbee sent out hyperbolic mailers that referenced Drag Queen Storytime and transgender bathroom usage as reasons to unseat Mayor Turner (D).

Though Buzbee eschewed a political party label in the election, his financial support and former fundraising for President Trump was a key point of Mayor Turner's political ads. Several voters reported receiving an endorsement via a mass SMS text message the day before the runoff election that included a photo of the president and read: "President Trump has a message for you: Help me drain the swamp at Houston City Hall and crush the liberals. Vote for Tony Buzbee for Mayor of Houston."

Donald Trump, Jr. also reportedly made a robocall for Buzbee in the final hours of the campaign.

Despite outspending Turner by millions, Buzbee's appeal was lost on the majority of Houstonians voting in the election, proving that money can't always win over the electorate.

On January 2, 2020, Sylvester Turner will take the oath of office and be sworn in for a second term as Mayor of Houston.

It's too soon to tell whether this mayoral election indicates similar outcomes for competitive Houston-area Democratic candidates running for the state House of Representatives in 2020, but it's likely that Republicans are taking notice.

Whether or not the state turns blue, Republicans were already "planning defenses and recruiting voters in anticipation of a vigorous Democratic campaign."