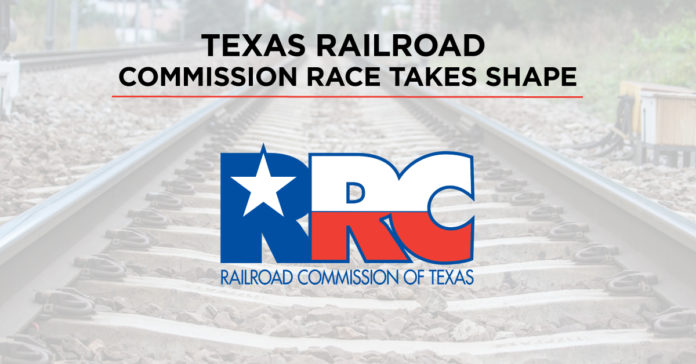 With the filing deadline for the March 3, 2020 primary over, Texans now know who is running for the sole open seat on the Railroad Commission.

Though the initial charge for the state's oldest regulatory agency was, in fact, overseeing the state's railroads, that function officially ended in 2005, making the continuation of the name a misnomer. Today, the state defines the commission's purpose as serving via "stewardship of natural resources and the environment; concern for personal and community safety; and support of enhanced development and economic vitality for the benefit of Texans."

In practice, the Railroad Commission's primary role is to oversee and regulate the oil and gas industry, which includes oil, natural gas, utilities, and surface mining and development.

Each of the three Railroad Commissioners is elected to a six-year term, with a position on the statewide ballot every two years.

This year's incumbent, Ryan Sitton (R-Irving) is up for re-election following the end of his term. Prior to his government position, Sitton, a mechanical engineer, worked at the engineering and technology company Pinnacle Advanced Reliability Technologies, which he founded with his wife Jennifer.

According to Texas Ethics Commission filings, one Republican challenger, James "Jim" Wright, has filed to run. No campaign website was available at the time of this writing.

Three Democrats will compete to win in a competitive primary race:

Roberto Alonzo is a former Democratic member of the Texas House of Representatives. He served the 104th District from 1993-2019, leaving after his Democratic primary defeat in 2018 to Jessica Gonzalez.

Chrysta Castañeda, a Dallas attorney and engineer, announced her candidacy in October. In her first campaign video, she highlighted 35 years of experience in the oil and gas industry and her opposition to the state's natural gas waste, also known as flaring.

Kelly Stone is a self-described "sex educator, comedian, single mother, river enthusiast, lecturer, and environmental activist," according to her campaign website. She states she is running "to help educate Texans about what the Railroad Commission does, advocating for an agency name change to reflect it's true function in oil and gas regulations."