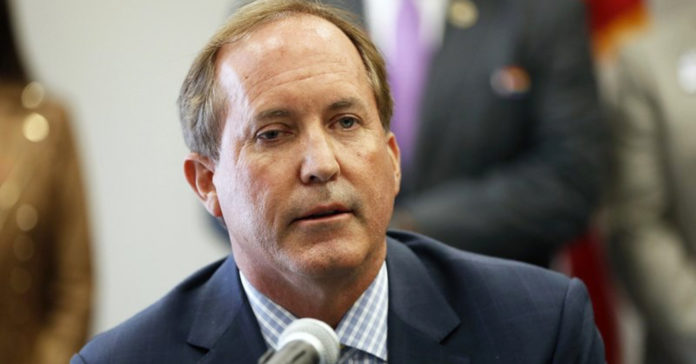 Texas Attorney General Ken Paxton's lawsuit to have the 2020 election results overturned was pushed by Christian Conservative activist attorney Michael P. Farris, according to emails obtained through open-records requests by The New York Times, Sections of Paxton's lawsuit on behalf of the State of Texas were lifted verbatim from a draft circulated by Farris. 
Farris, president, and CEO of the Alliance Defending Freedom, played a key, behind-the-scenes role in the lawsuit by shopping a draft to several Republican attorneys general. Paxton bit. Ultimately, an additional 17 Republicans attorneys general filed an Amicus brief in support of Paxton's suit. 
Farris is a prominent conservative lawyer who defended the right of a Colorado cake shop to refused to sell a wedding cake to a gay couple. The case made it all the way to the Supreme Court, where the court ruled in favor of Farris' client, Masterpiece Cakeshop.
The Allaince Defending Freedom, headed by Farris, rose to prominence fighting reproductive rights and gay equality while championing home schooling, isolated from more secular influences, as a way to grow a larger Christian movement.
Paxton filed the lawsuit on Dec. 7 against states including Pennsylvania, Wisconsin and Georgia, in an effort to hand the presidency to Trump.
Farris confirmed his role in the effort, but asserted that the institution he leads, the Alliance Defending Freedom, was not involved — the Alliance is prohibited by federal law from engaging in political campaigns. "While it's true that I care about this issue on a personal level, it is not something that ADF works on in any capacity," he wrote in an email to the New York Times.
Drafts of the lawsuit were also sent to the Louisiana attorney general. But the New York Times found the most effort was invested into recruiting either Texas or South Carolina as lead plaintiff. As we now know, Paxton ultimately complied.
"Our Country stands at an important crossroads," the complaint filed by Paxton argued in its opening argument. Those words were lifted verbatim from the draft Mr. Farris had sent, as was another section proclaiming that "either the Constitution matters and must be followed, even when some officials consider it inconvenient or out of date, or it is simply a piece of parchment on display at the National Archives. We ask the Court to choose the former."
Four days after Paxton filed the lawsuit, it was rejected by the U.S. Supreme Court.