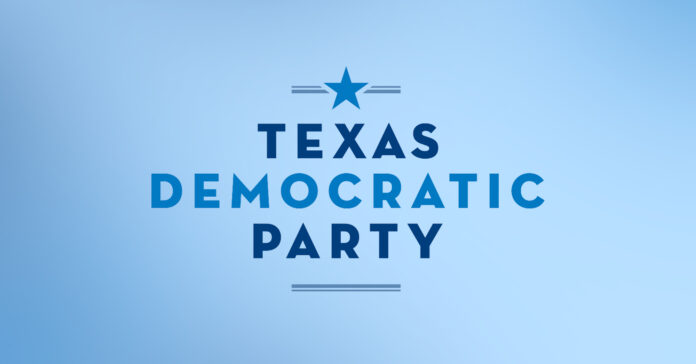 Current Texas Democratic Party leader Gilberto Hinojosa, who has held the job since 2012, has Kim Olson and Carroll G. Robinson on his heels in the race for his seat.
The state's Democrats question their need for new leadership after their disappointing 2020 election where they came up deplorably short. At the time a group of State Democratic Executive Committee members wrote to Hinojosa to demand change at the party, where he was put on the hot seat for losing.
With that wound still fresh, Democrats must prepare for the challenging 2022 election, with a national environment that is not in their favor and a leader that might have outgrown his seat.

Hinojosa has not indicated that he is ready to step aside. 
"While I sincerely respect anyone who seeks office inside or as a nominee of our Party, I believe I still have much to contribute towards our shared goal of turning Texas blue and I intend to accelerate my commitment to that goal in my role as the Texas Democratic Party Chairman," Hinojosa said in a statement for The Texas Tribune.

"Ultimately the delegates will decide, but because we all share the same goal and stand united in this fight to win back the soul of our state, I believe I will continue to have their support."
However, this has not unmotivated Olson, the former candidate for agriculture commissioner and Congress, who on Sunday announced she was running to lead the party, saying the Democratic party needs "a course correction because what we are doing has not yielded a statewide win. Period." 
On the other hand, we have Carroll G. Robinson, chair of the Texas Coalition of Black Democrats, who is also considering a campaign for the job and hopes to announce it in January. Other names have also been discussed as potential candidates with still several months to go before the election, as reported by The Texas Tribune.

Olson, a retired Air Force colonel,  is seen as the most strong contender for state party chair, launching her campaign with some 250 endorsements, featuring 35 county party chairs. In October she launched an exploratory effort and has been traveling the state since then.

She has been pitching improved infrastructure for candidates across the state, and more support for local party leaders like county chairs. One of her priorities is alleviating the "GOP death grip on our rural areas", by expanding the party's reach into rural Texas and edging out Republicans. 
She believes Democrats must be more proactive, going on the offensive against Republicans versus reacting to whatever their latest attack is.
Robinson, meanwhile, has been helping rebuild the state Coalition of Black Democrats and has long been involved in Democratic politics. He believes the state party needs to do a better job providing an "overarching message" for candidates to run under, particularly in places like East Texas and West Texas, as reported by The Texas Tribune.
"Democrats need to put together a multiracial, multigenerational, multi-regional coalition across Texas to win statewide races and take back the Texas Legislature, and literally, we've got to do it in 2022, 2024, and we've also got to get ready for the 2030 census and redistricting cycle" that follows, Robinson said.
This race will focus on who is better equipped to lead a Democratic party that continues to see its future in young people and people of color.