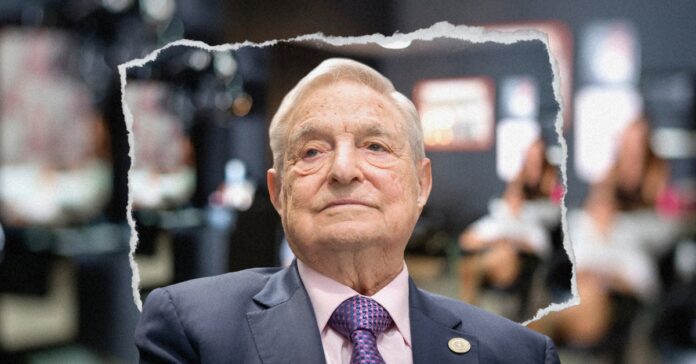 No one would argue that Texas Democrats have been on the back foot for decades. What would it cost to change that? According to one PAC backed by billionaire donor George Soros, nearly a billion dollars per cycle.
The number comes from a set of emails between Texas Democratic Party executive director Monique Alcala and Texas Majority PAC directors Katherine Fischer and Jason Lee obtained by The Messenger. Alcala has been trying to get a 2022 election post-mortem from Texas Majority PAC, which started as a subsidiary of Soros's Democracy PAC II. Soros initially funded Texas Majority with $750,000 according to August FEC filings.
Lee lays out the cost of measurable progress for Democrats in one exchange.
"In a nutshell, Texas Democrats need close to a billion more dollars a cycle and an exponential increase in capacity and talent across the state at every level from party organization, external PACs, vendors, partisan media organizations and campaigns," he said. "The national donor community is the key to the viability of operations in every Battleground state and Texas will be no different. The difference in Texas will be the sheer scale of resources required."
Even by modern election spending standards, a billion per cycle is a lot. The total spending of all state elections in 2022 was just shy of $8 billion. Even with 2024 likely to dwarf that number, that means spending in Texas on Democrats alone would account for more than a tenth of all state-wide funding overall.
To put it further in perspective, the total cost of the record-breaking race between Sen. Ted Cruz (R) and former Rep. Beto O'Rourke in 2018 was only $124 million. O'Rourke outspent Cruz by 75 percent and still failed to capture the seat.
Texas has long been the dream flip for national Democrats. In 2016, Hillary Clinton openly mused about carrying the state, though she ultimately did not do so. However, Republican dominance of the state's popular vote has been on a steady downward trend since Texas native George W. Bush left office. In 2020, former President Donald Trump carried the state with just 52.06 percent of the vote, the lowest score of any Republican in a two-party race since 1980.
While no Democrat has held a state-wide seat since the 1990s, Texas Democrats have made some gains. The largest cities have all flipped from purplish to solid blue save Lubbock. In 2018, Democrats flipped House District 7, long held by Republicans. Clearly, there is room to grow for the party.
A billion dollars cycle is almost certainly correct. It's impossible to know just how much money oil and gas billionaires Tim Dunn and Farris Wilks will pour into 2024, but it's likely to be more money than has ever been seen in Texas politics before. The network of PACs controlled by the two have become the dominant force in right-wing politics in the state, with candidates dubbed insufficiently conservative facing tough primary challenges.
Eye-popping as a billion dollars seems for a single party in a single state, it is probably not wrong.